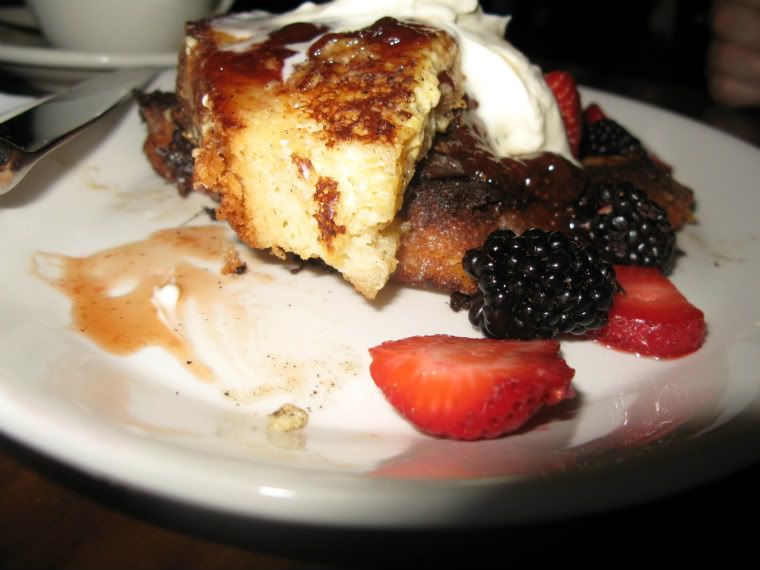 Justin's French Toast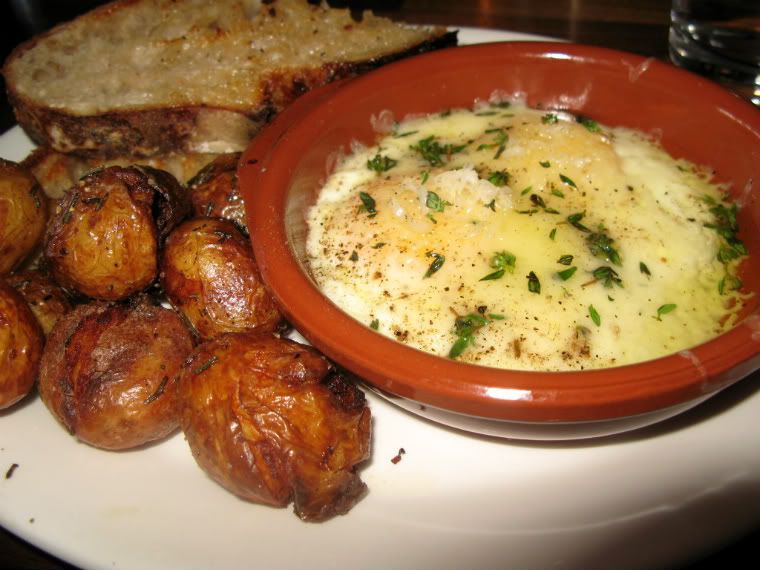 My brunch: baked eggs with crispy potatoes and grilled bread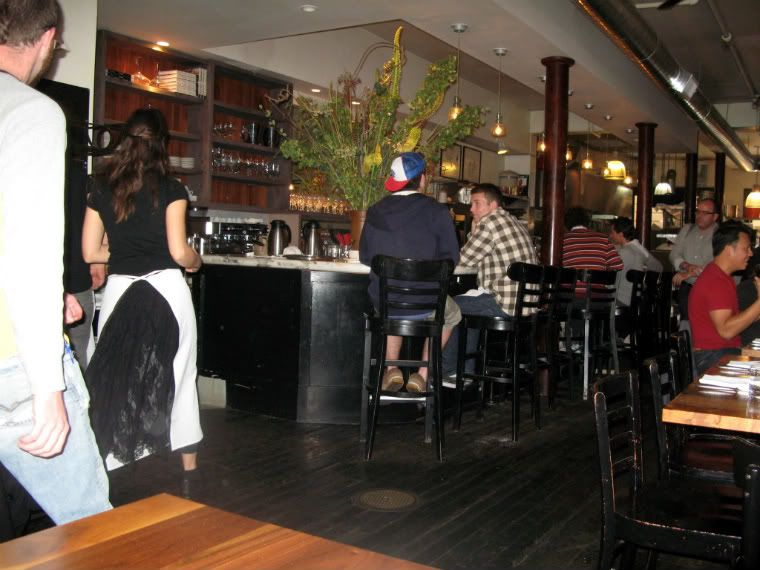 The bar at the restaurant. Isn't that green flower arrangement gorgeous?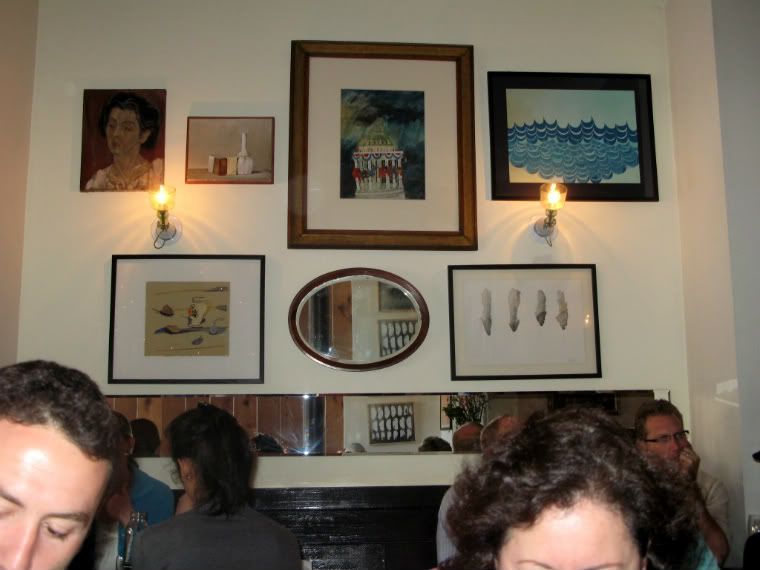 I loved this art arrangment.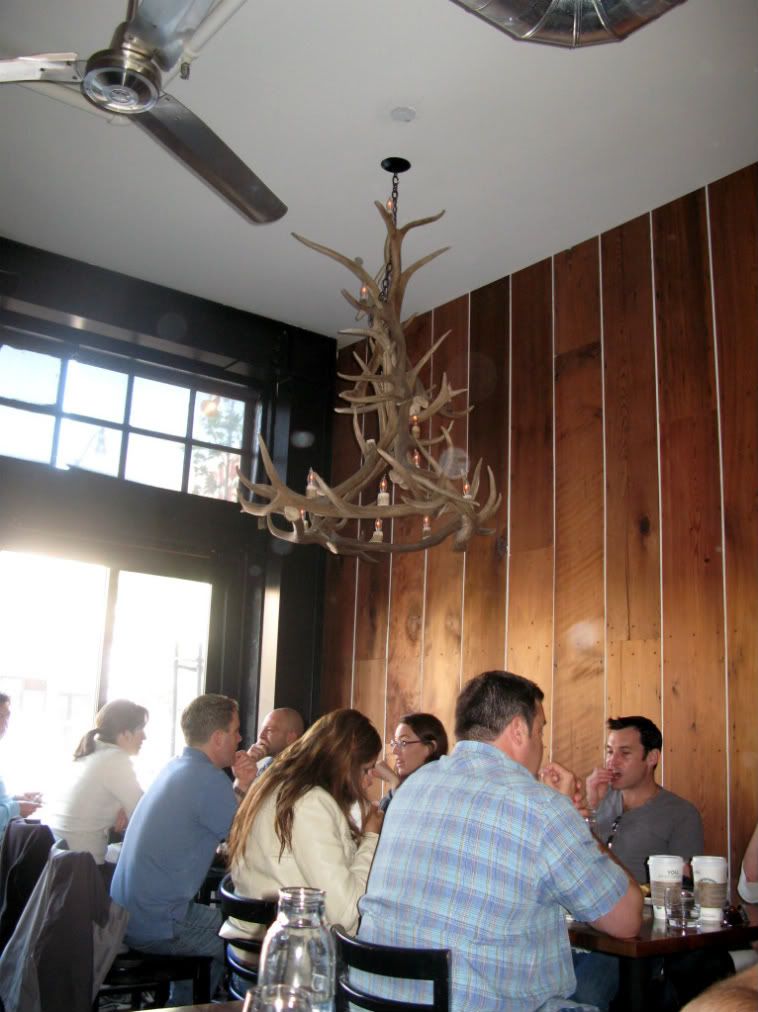 The interior of the restaurant. The antler chandelier was great for this space. Do you like how those guys brought their Starbucks in with them? I think we could have been great friends...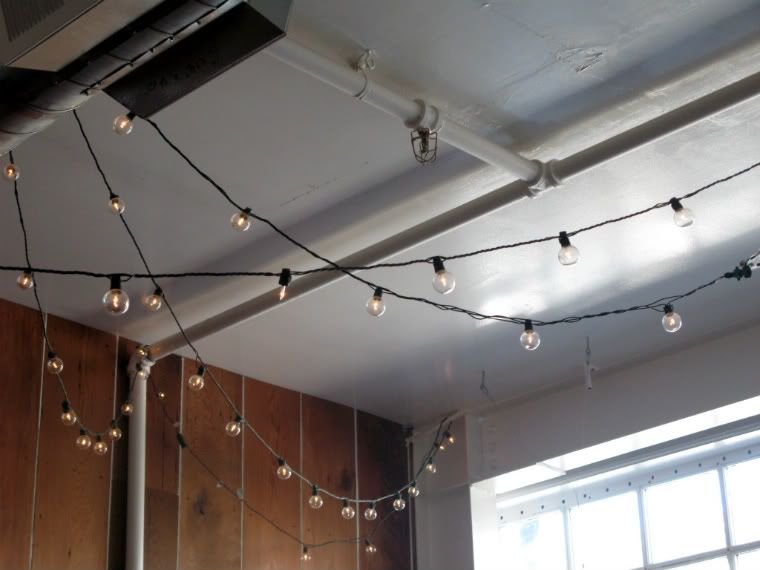 And of course I loved the string lights over the main seating area.
After seeing the
Balmy Alley murals
, we headed over to
Bar Tartine
for brunch. I told Justin's Aunt Rose that I wanted to go to a cute spot for brunch on Sunday morning, and she picked out and treated us to Bar Tartine. The food was so pretty and so delicious! I also loved the space--it was clean, modern lines with a nice touch of rustic to set it apart from the status quo.
Bar Tartine is known for it's bread, and apparently it takes some waiting in lines to get Bar Tartine bread unless you eat in the restaurant. Justin had the French Toast which was definitely one of the best things on their brunch menu (which was all quite tasty). Aunt Rose & Uncle Tracy both ordered the Rakott Krumpli (we had to Google that at the table and found out that it was a Hungarian potato casserole) which looked amazing. Justin's cousin, Colin, ordered some sort of sandwich that had Justin almost wishing he had ordered that instead of his french toast. On top of all of the amazing dishes, they had a decent wine list, and more importantly at brunch: good coffee!
Pretty, delicious, and well caffeinated. We definitely enjoyed our Bar Tartine experience! Thank you, Aunt Rose & Uncle Tracy!