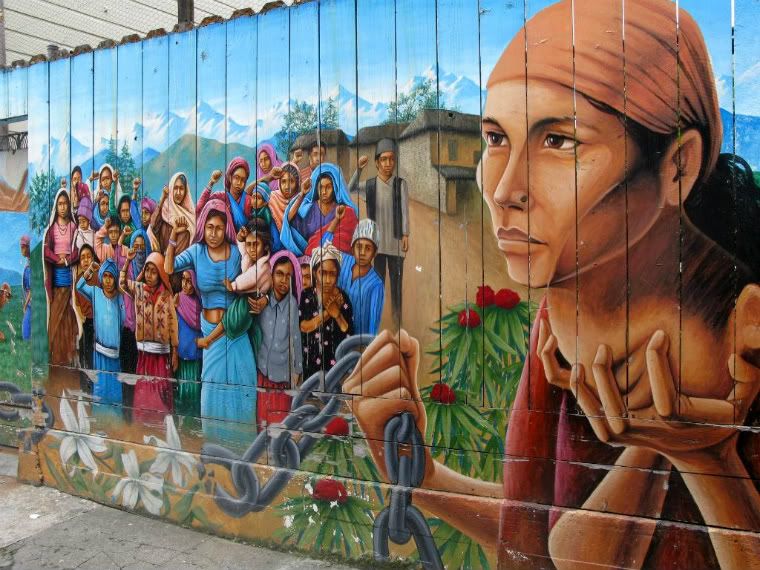 One of my favorite murals.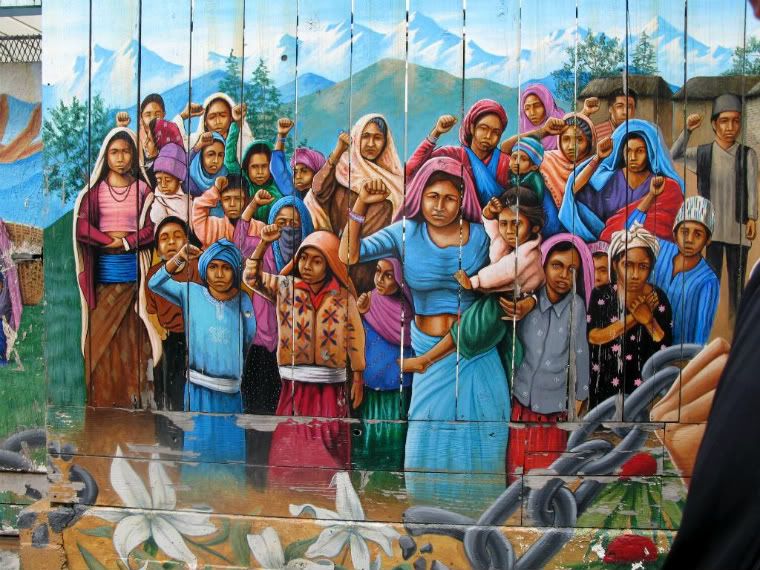 A more detailed shot.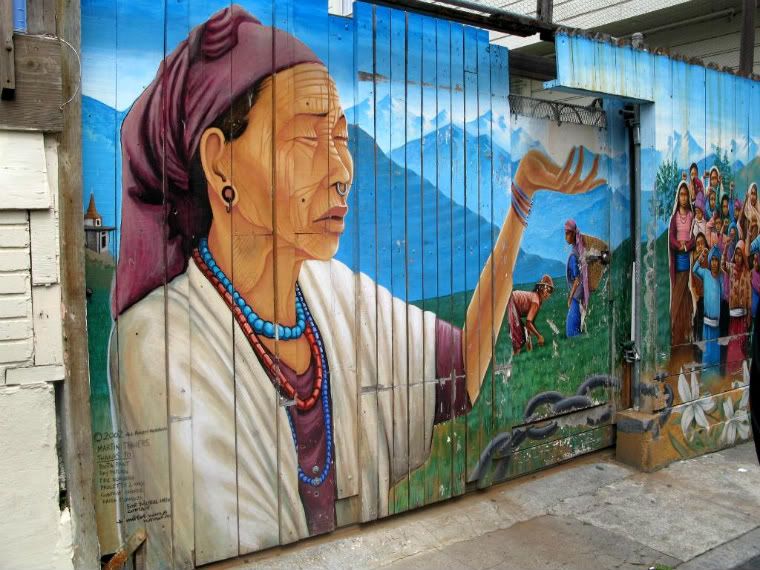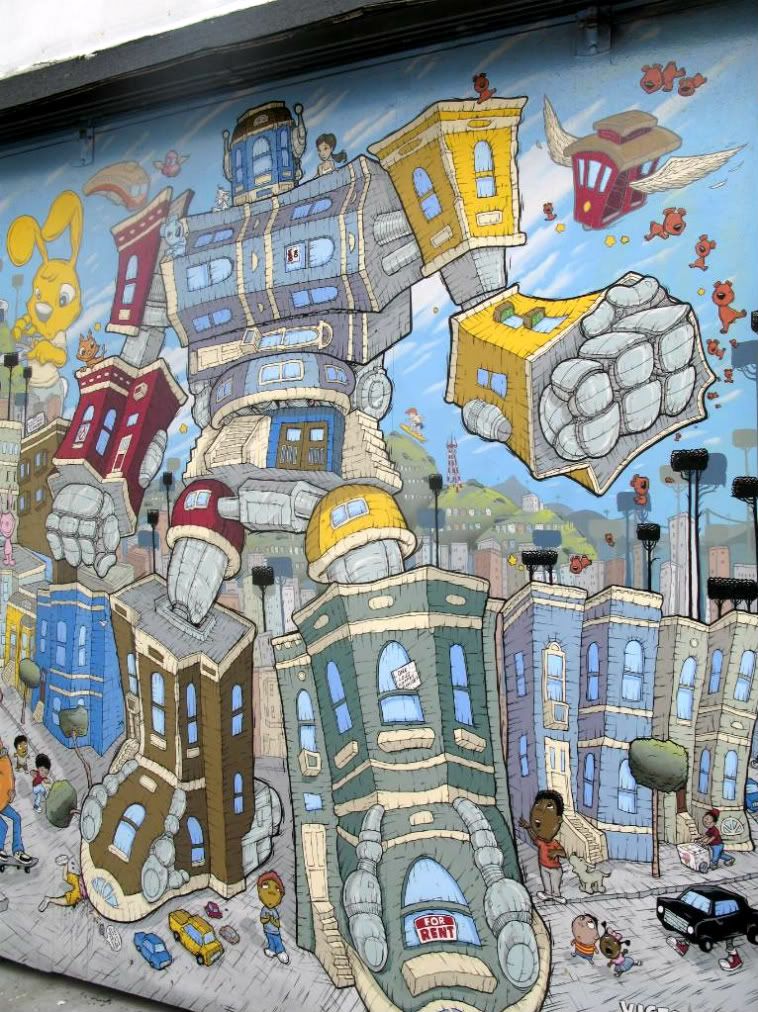 Transformer. One of Justin's & Tracy's favorites.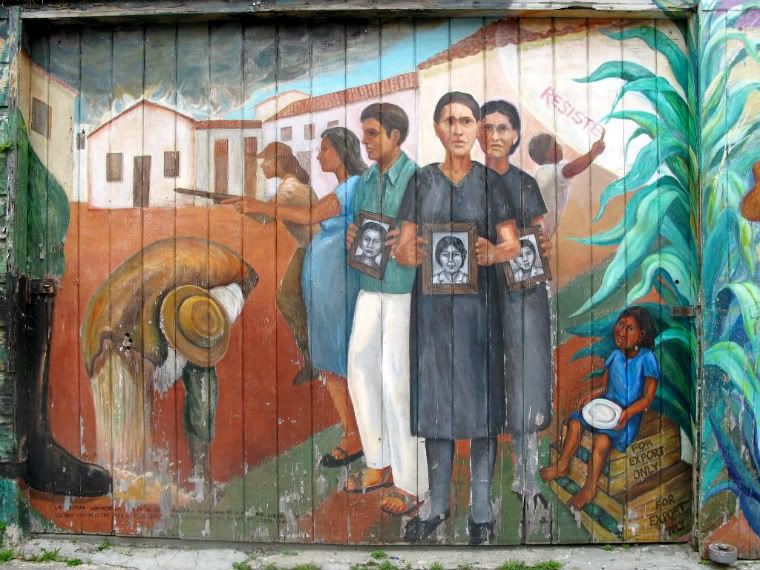 My favorite. If you know my taste in literature, you can see why.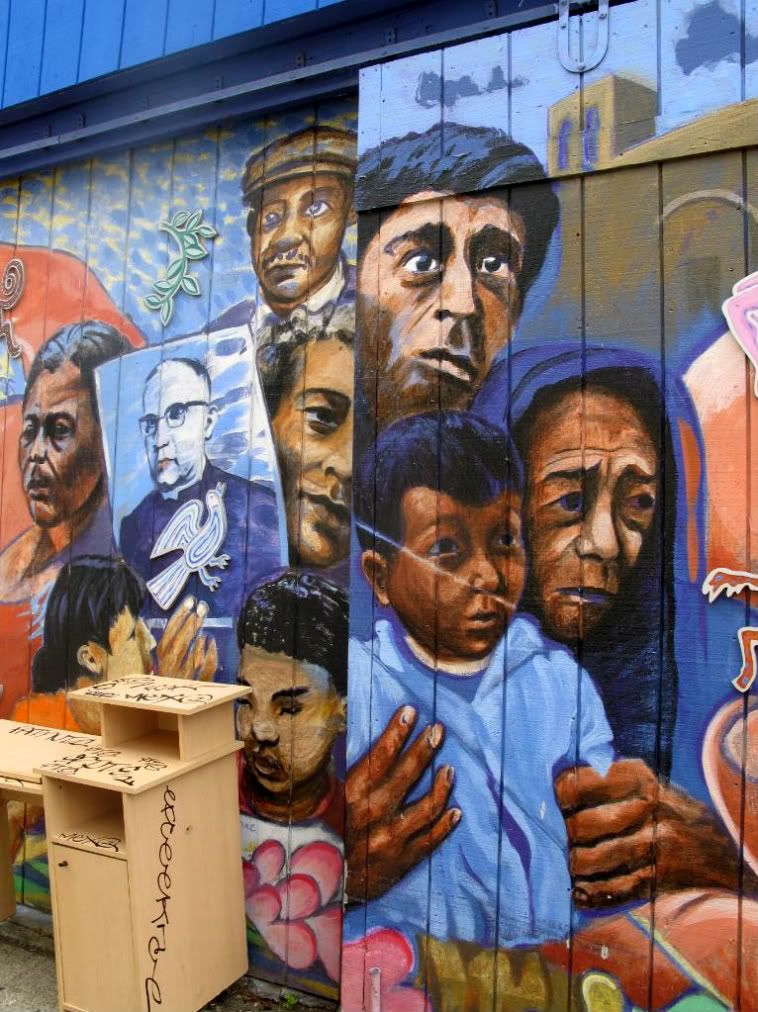 A graffiti-covered desk left out on the street.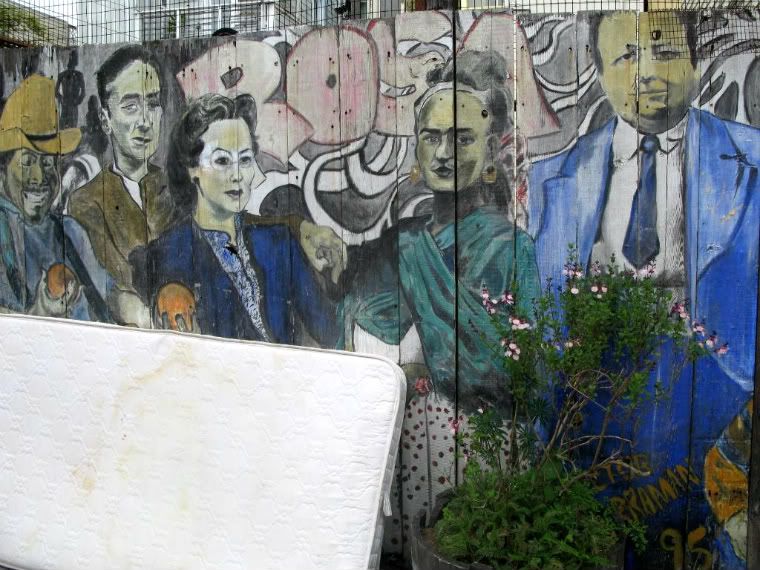 I liked the colors on this one even though they were so muted in comparison to the other murals.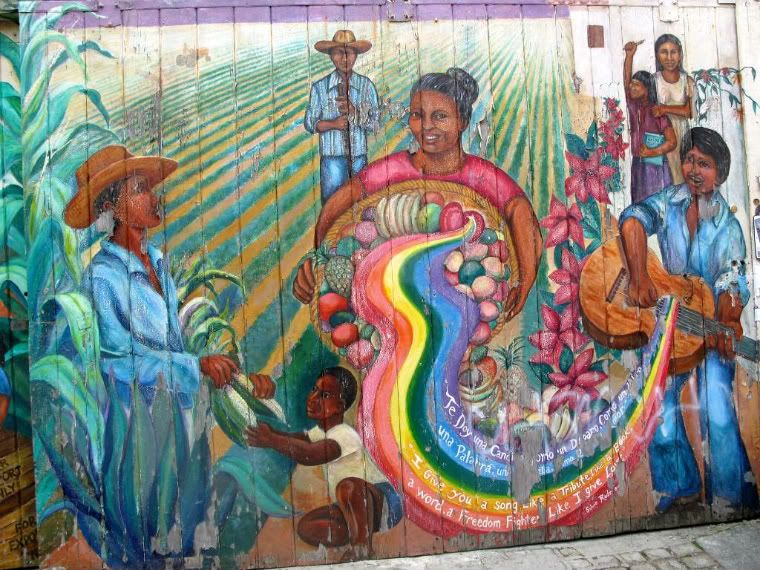 "I give you a song like a Tribute, like a Book, a word, a Freedom Fighter. Like I give Love." -S. Rodriguez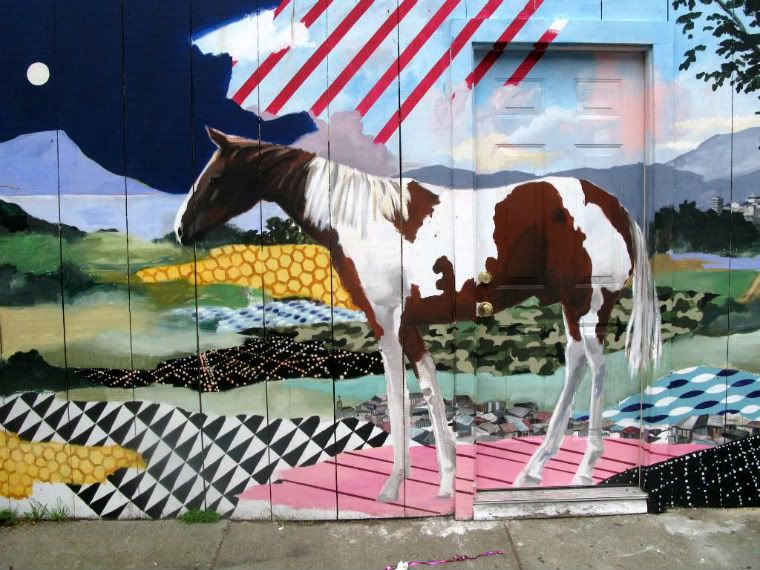 Another favorite of mine. I love the horse, the door, and how all of the different graphics come together to look somehow cohesive.

Our group: Justin, Rose, Colin & Tracy
"No one should comply with an immoral law." -Oscar Romero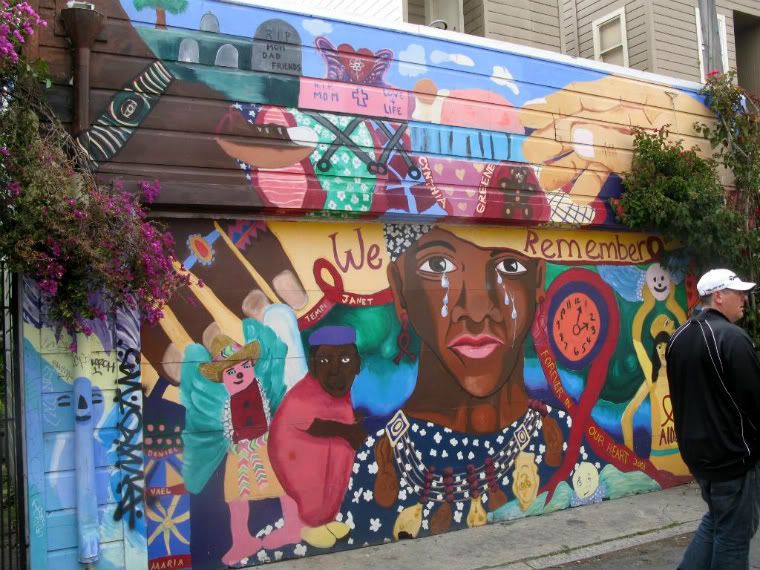 So tragic.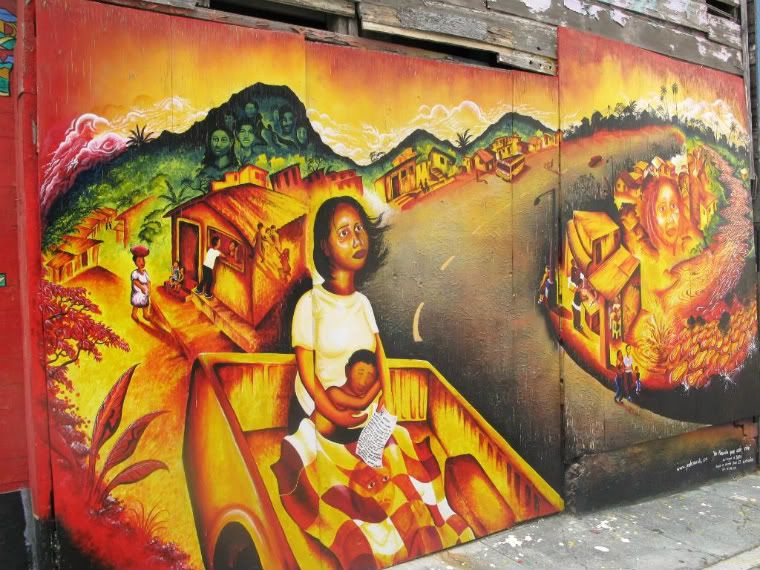 This mural did not appeal to my aesthetics very strongly, but the girl's facial expression is so striking that I had to stop and take a long look at the entire piece.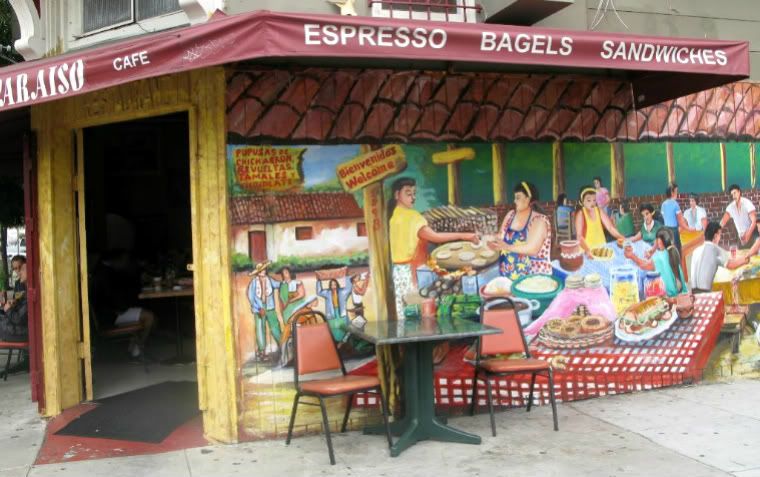 While Balmy Alley & Clarion Alley are prime spots for viewing murals in the Mission, you can find them scattered throughout the neighborhood. I just loved it!
I apologize that I've been MIA lately--my laptop contracted a virus, and I haven't fixed it yet because I've kind of been enjoying time without it. But, I plan to fix it this weekend and get back on here with some regularity.
Last week, Justin and I went roadtripping up to San Francisco for our summer vacation. We saw so much of the city and had a really great time--I can't wait to share all of our trip with you! Justin's Uncle Tracy & Aunt Rose were kind enough to let us stay with them, and even take us around the city all day Sunday!
We started out in the Mission at Balmy Alley. There are murals scattered throughout the neighborhood, but Balmy Alley and Clarion Alley have a beautiful and concentrated collection of them. I stumbled across these alleys on
Yelp
, and I am so glad that I did because they were amazing! I love American literature, specifically local color lit, and these murals felt like local color lit in the form of a painting. They were so vibrant, raw, powerful, and emotional.
You can learn more about Balmy Alley and the murals
here
.