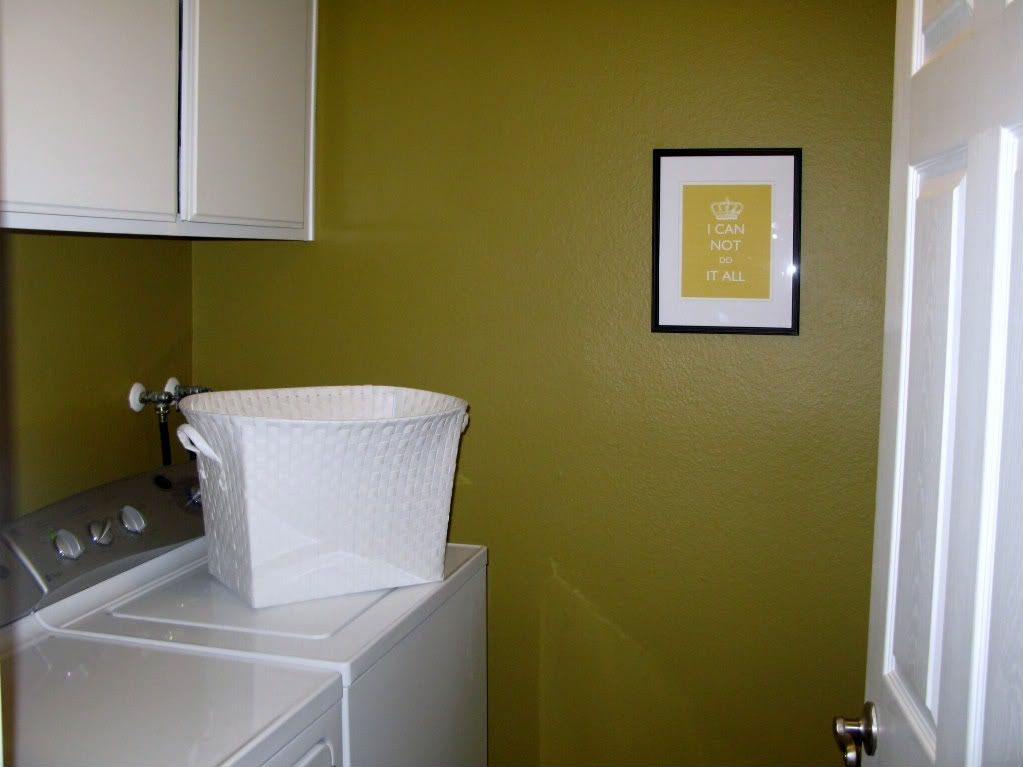 A preview of our laundry room.
I can not do it all.
A couple of weeks ago I was feeling totally overwhelmed. I put so much pressure on myself to be perfect in all aspects of my life--in my marriage, in my home, in my family, in my friendships, in my job...And I constantly let myself (and others) down and feel like a complete failure. Then I shut down.
When I saw this print from
Jones Design Company
, it just really spoke to me:
I can not do it all
. As much as that bothers me, it also comforts me. I can't do it all, so I'll just prioritize and do my best.
On a side note: I am
terrible
about putting things up on my walls--I get comments about the need to put things up every time someone visits our home! So, framing and hanging this artwork felt like a huge accomplishment!