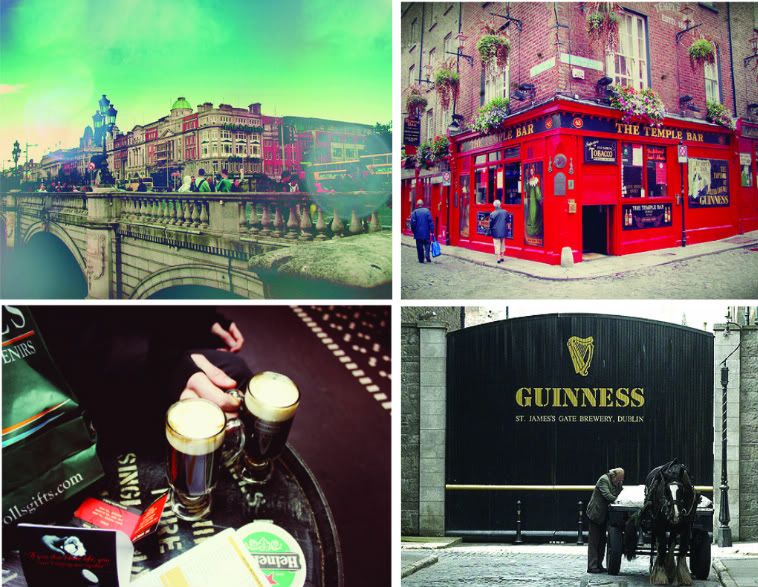 Image Credits: 1 2 3 4

I love St. Patrick's Day. Two years ago I was in Dublin for St. Patrick's Day, and I had so much fun! I can't believe that two years have already passed, and I can't believe how different my life is today. St. Patrick's Day in Dublin is definitely a must for your bucket list--even if you aren't Irish. Dublin is a beautiful city.
And since we're on the topic of the Irish, I wanted to share these Celtic Wedding Vows with you. I found them when Justin and I were trying to decide on our own vows. I really liked them, but we didn't end up using them--saying "meat" in our wedding vows didn't seem very romantic.
I vow you the first cut of my meat, the first sip of my wine,
from this day it shall only your name I cry out in the night
and into your eyes that I smile each morning;
I shall be a shield for you back as you are for mine,
no shall a grievous word be spoken about us,
for our marriage is sacred between us and no stranger shall hear my grievance.
Above and beyond this, I will cherish and honor you through this life
and into the next.