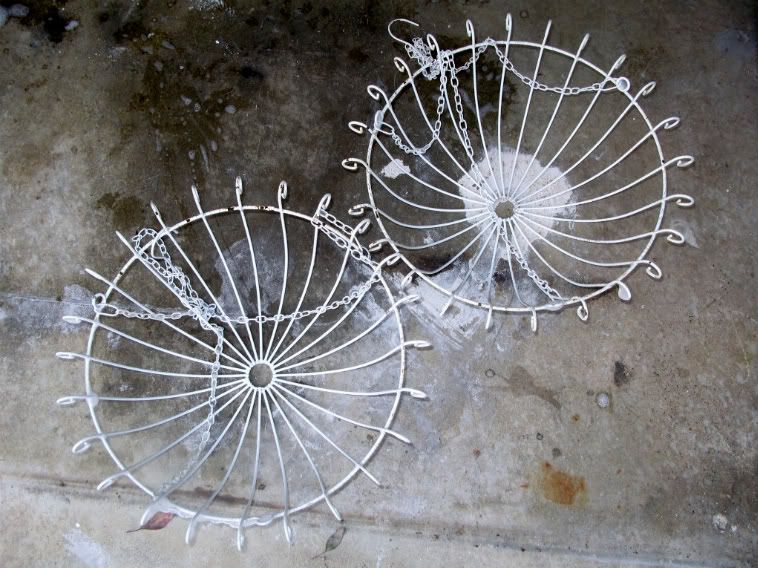 Before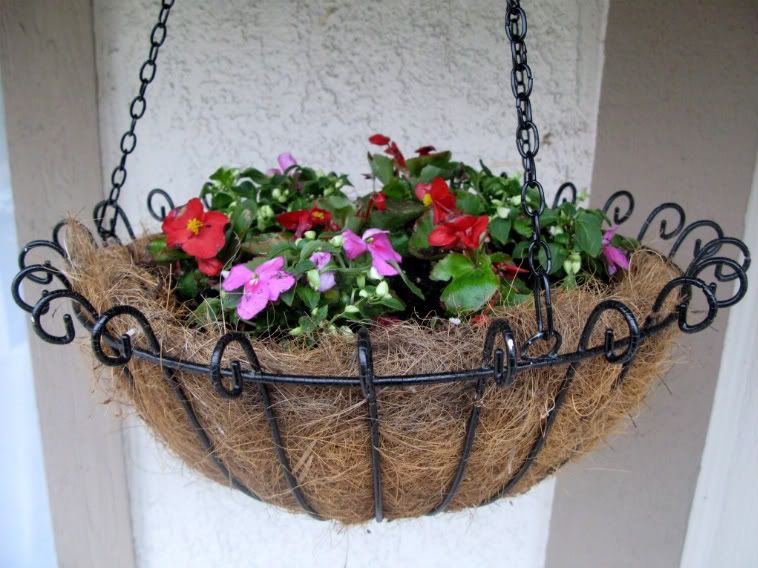 After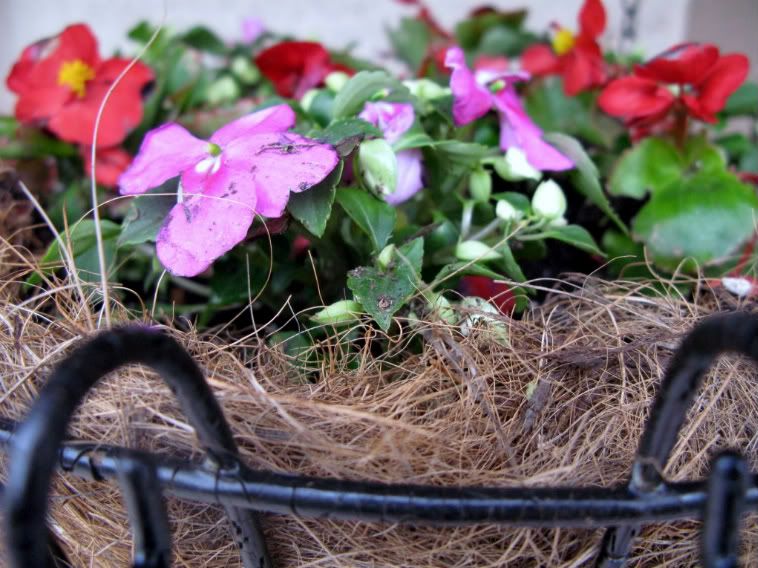 Begonias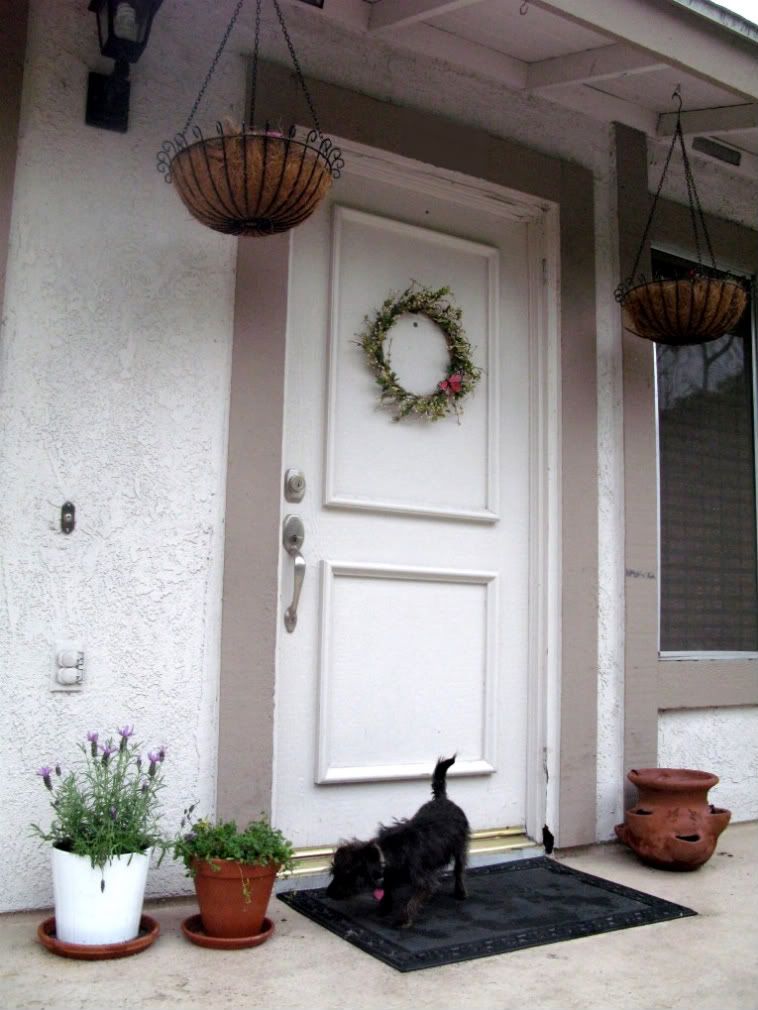 Our front door spruced up for Spring
Despite the rain that we are currently experiencing in Orange County, Spring has definitely been in the air lately. My cure for Spring Fever? Spending time outside working on making our patio look like people actually live here! A couple of years ago, my mom gave me these hanging flower baskets, and I decided to give them a little makeover and put them to use this year. I cleaned them up and coated them with some black spray paint. On our porch, they spend most of the day in shade, so I planted them with red, pink & white begonias. We'll see how they do!
I also planted some lavendar and remember this
oregano
plant from my
kitchen post
? Well, that's what I have in the big pot next to the lavendar in the photo above! Can you believe it? Does anyone have any good recipes that use oregano?