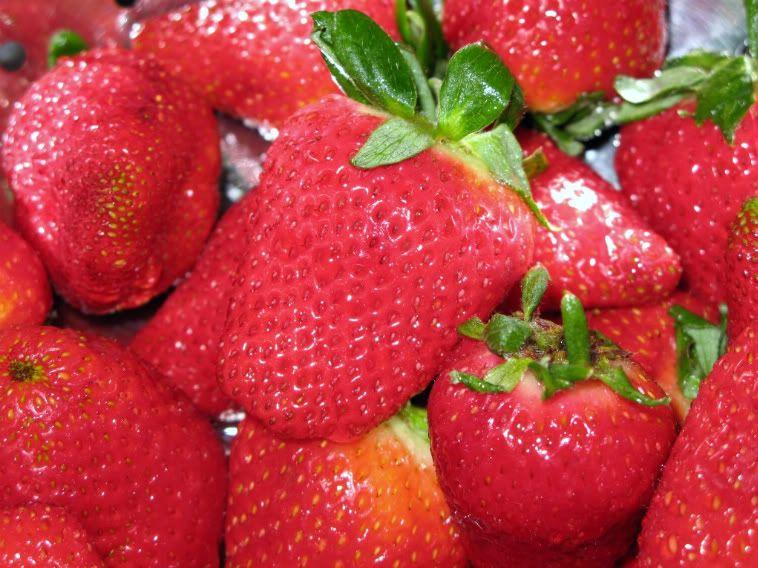 Pretty strawberries from the Irvine Farmers' Market (before Chloe got kicked out)
Chloe volunteered to be the official taste tester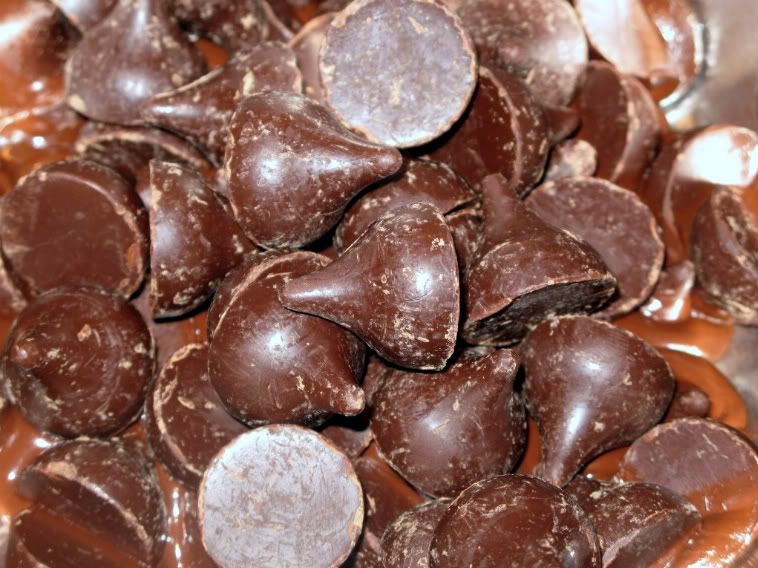 Dark chocolate kisses...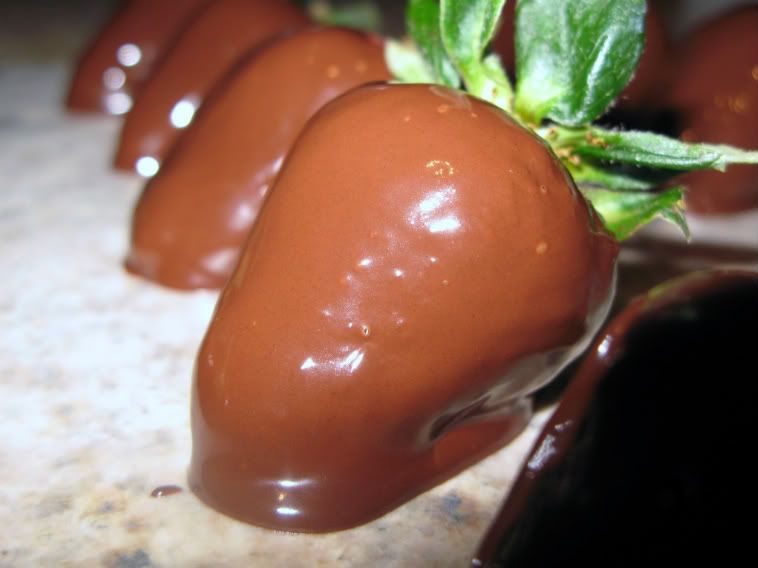 The finished product
I've been eyeing the chocolate-covered strawberries at Godiva all winter, but I couldn't bring myself to pay $3.50 for one strawberry. I have limits, even when it comes to chocolate-covered fruit. When Justin and I found a whole flat of strawberries for $6 at the Irvine Farmers' Market last Saturday, I knew that some of those gorgeous strawberries were destined to be bathed in dark chocolate. The flavor of these strawberries is just outstanding, so adding chocolate just made them amazing.