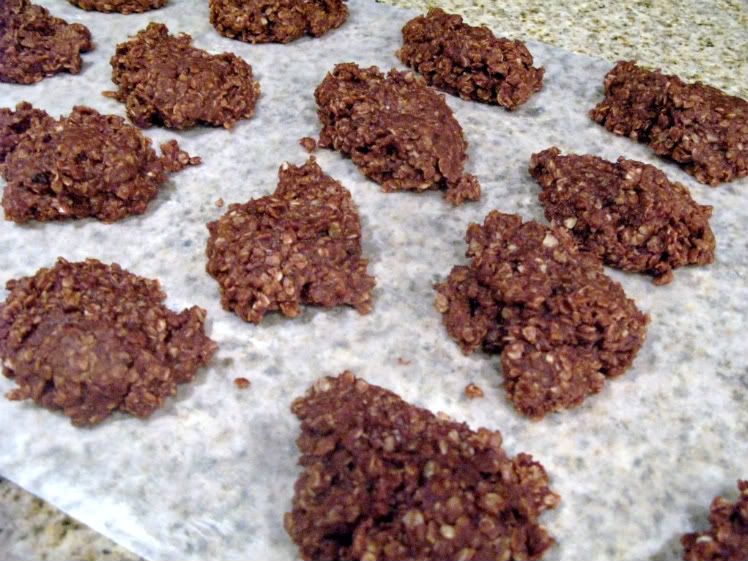 This is one of my family's favorite cookie recipes. I made them for Justin for the first time last night in our little condo. These "cookies" are like candy and can be affected by the weather, and it was pouring rain in Orange County last night. I was afraid that they wouldn't turn out, but they were perfect! I feel like my kitchen is officially christened now that I've made these in it.
Here is the recipe:
1/2 c. butter
1/2 c. milk
1/3 c. cocoa powder
2 c. sugar
1 t. vanilla
1/2 c. peanut butter
3 c. oatmeal
Directions: Combine the first 4 ingredients in a saucepan over medium heat and bring to a boil. Boil for 2-3 minutes. Add vanilla, peanut butter, and oatmeal and combine thoroughly. Drop mixture by teaspoonfuls onto wax paper and allow to cool.
My mom said that they make 2 dozen large or 3 dozen small cookies. I guess I made 1 dozen extra large cookies...
What are your family's favorite sweet treats?