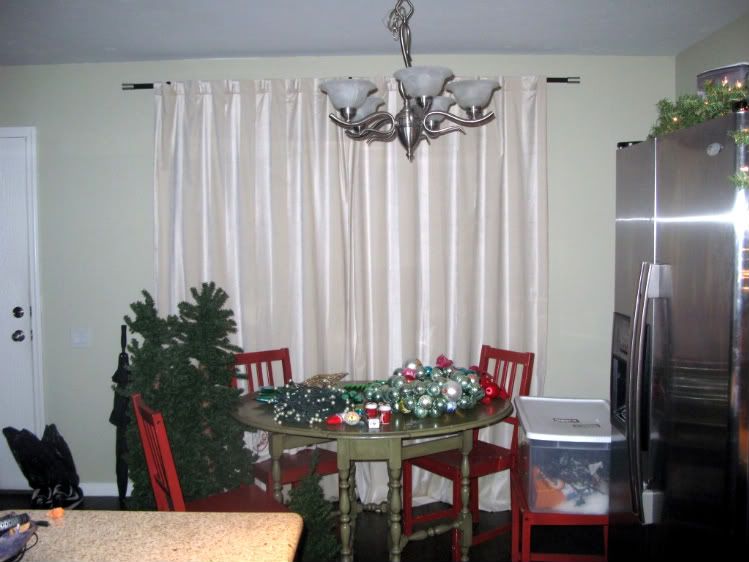 Forgive me for posting these terrible pictures of our dining area. We've had a crazy week involving counterfeit checks and filing my first police report, so I still haven't get our Christmas decorations packed up and stored in the garage. But, this is our dining area. When you walk into our condo, you walk into a big open space which includes our entry, living room, dining area, and kitchen.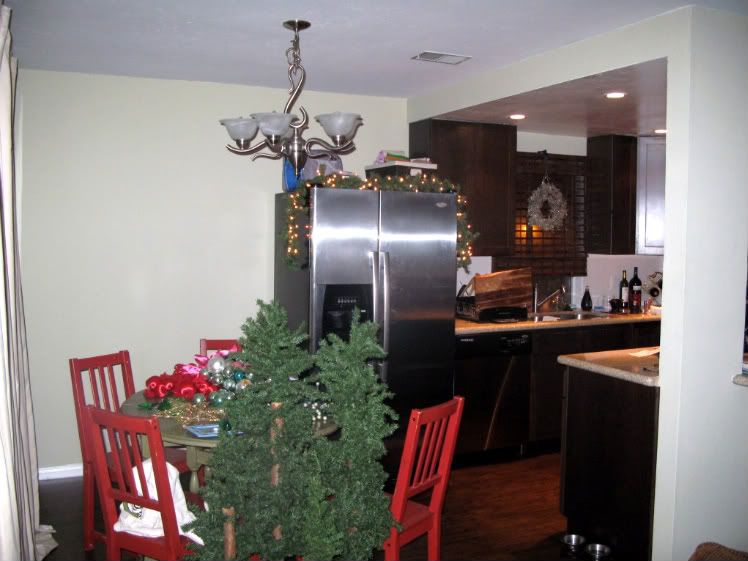 This is the view from the front door looking into the kitchen. See that light fixture? Well, that is why I am posting these pictures of my messy dining area tonight. I really dislike that light fixture, and I'm ready to break up with it and let a new one move into my dining area.
I've been pining for this
Globe Pendant
from
West Elm
for quite some time now: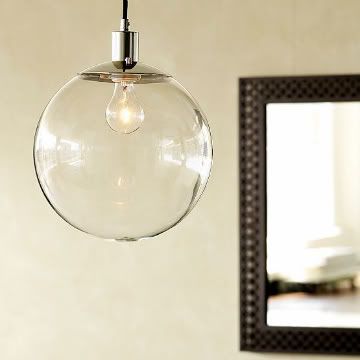 I like this fixture because it has a very clean and modern feel. I also like that the globe is made of clear glass which I feel would be good for the space because it is pretty small.
But, then I saw this
DIY project
on
design*sponge
today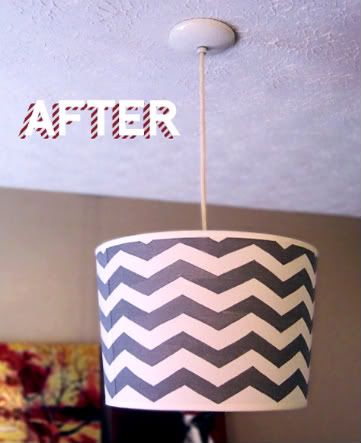 I would prefer the wider end of the drum to be facing downward, but I really like this because it it also clean and modern, but would add a graphic print to our very neutral space.
By the way, to help set the feel of where this room is going, the green table currently in the room is going. I plan to replace it with something like this
Parsons Dining Table
(aslo from West Elm). I am going to keep the red
IKEA Stefan chairs
, but I am going to paint them a soft creamy white/ivory.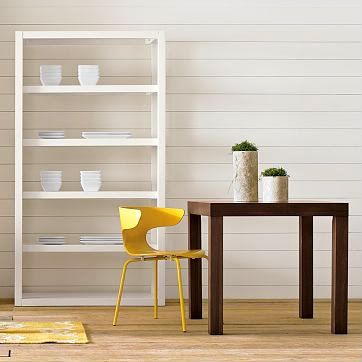 So, what do you think? Should I go with the globe pendant or the DIY drum shade?