I finally found the right size stand for our tree!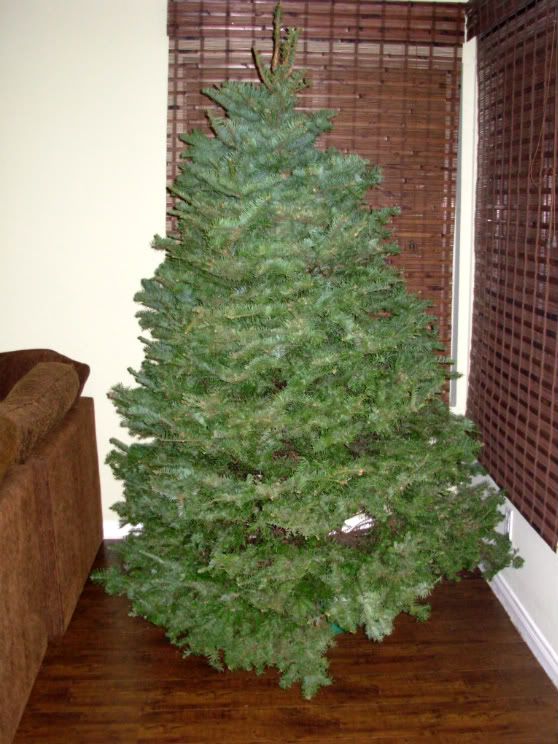 And got it all set up.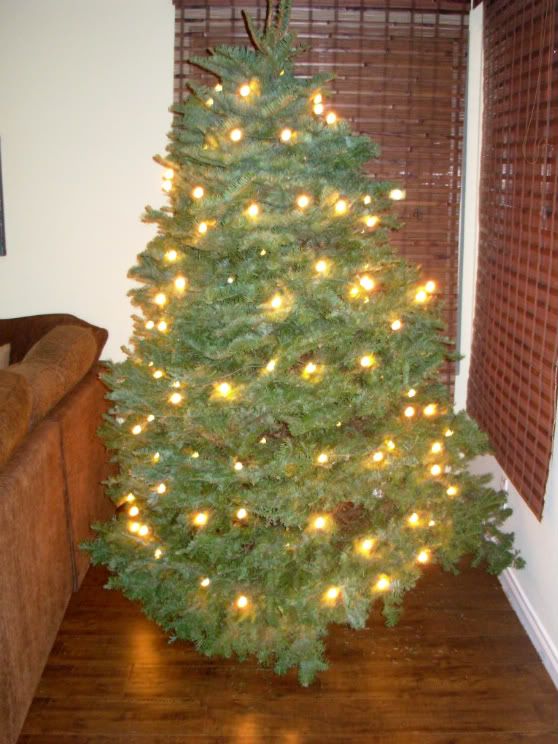 With pretty pearly white lights.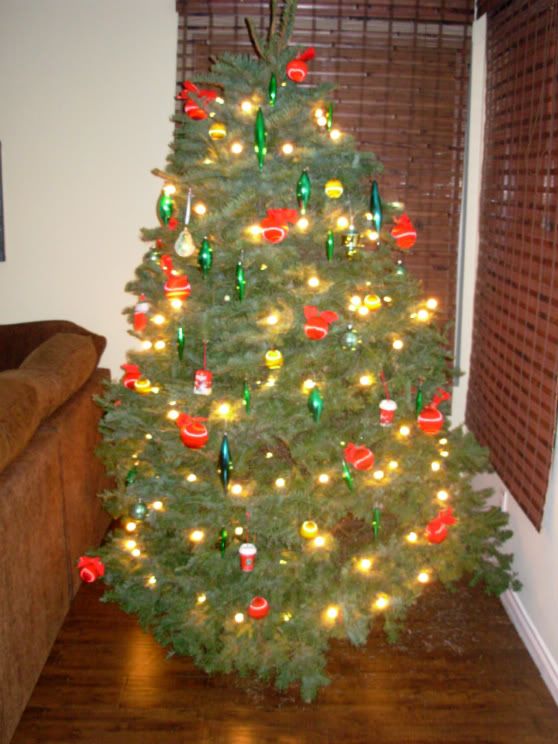 Justin and I trimmed the tree with a combination of my personal collection (which is
very
small) and the remainder of the vintage ornaments mentioned here.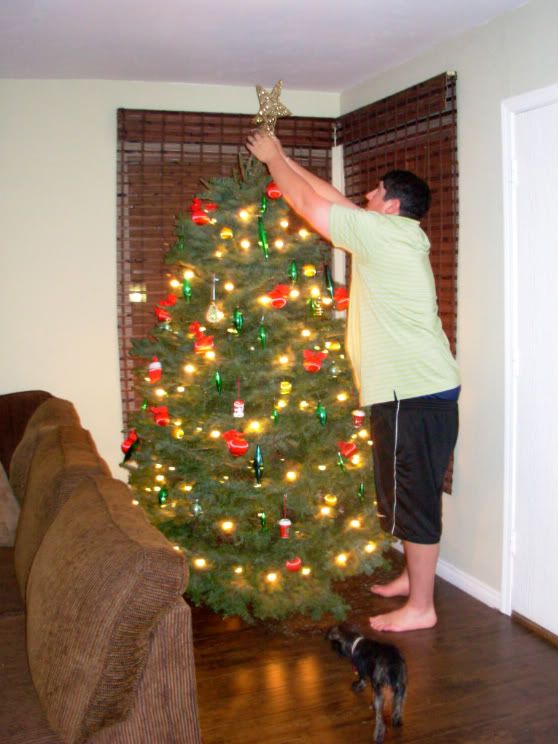 Justin placed the star on top of the tree while Chloe supervised.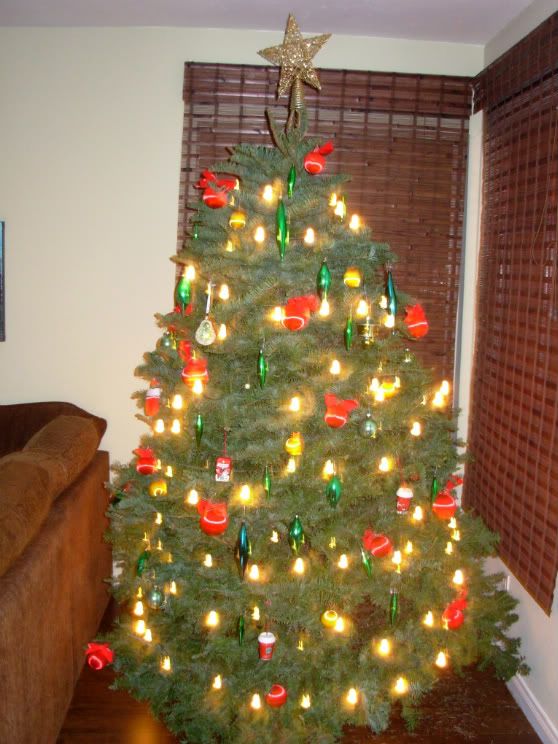 And here is the finished product: our first Christmas tree!
I think our first Christmas tree turned out very prettily, but I think that after Christmas I'll try to pick up some new gold and silver balls on sale as a backdrop for our more personal ornaments. I love the look of an eclectic, personal Christmas tree over a themed tree for our main family Christmas tree. However, I think it would be fun to do a little Chanel themed tree like
this one
in our bedroom.
What about you? Do you do a glamourous themed tree, or is your tree decorated with a combination of new and old and ornaments made by sweet little children?