My father-in-law was helping an older lady clean out her garage, and she asked him if he wanted to take a huge box of vintage Christmas ornaments (from the 1960's still in the original packaging). He took them and passed them onto me. Now, this is a huge box, and I wanted a new Christmas wreath for our front door, so I decided to make one using some of these ornaments. I did a google search and the first thing that popped up was
this
project from
Eddie Ross
which only required a wire hanger, lots of Christmas balls, and a hot glue gun. I had all three of those things in my house, so I went for it.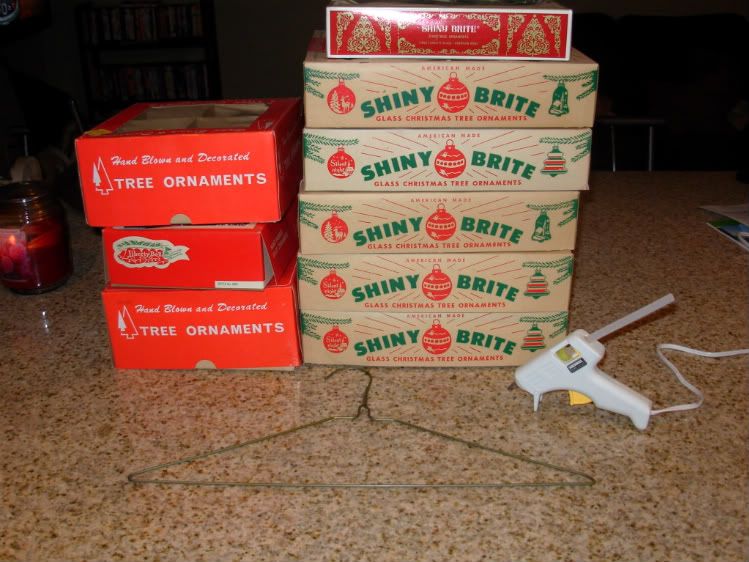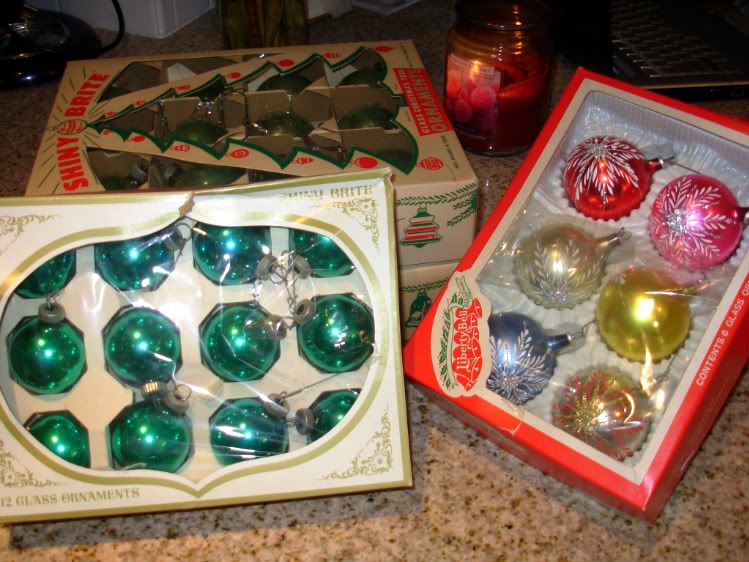 Form the wire hanger into a circle: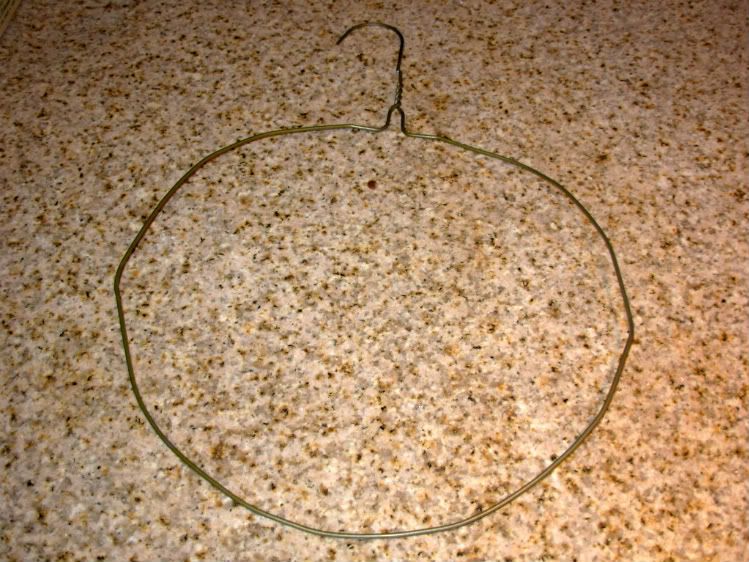 Use the hot glue gun to fasten the tops to the ornaments and string the hanger through the little loop at the top: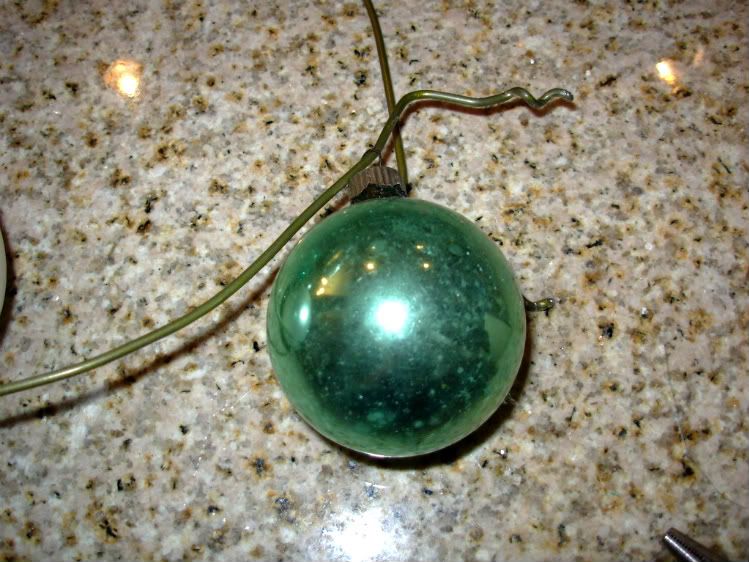 Alternate ornaments for desired pattern, and continue to add to it until the wreath is full, hiding the hanger: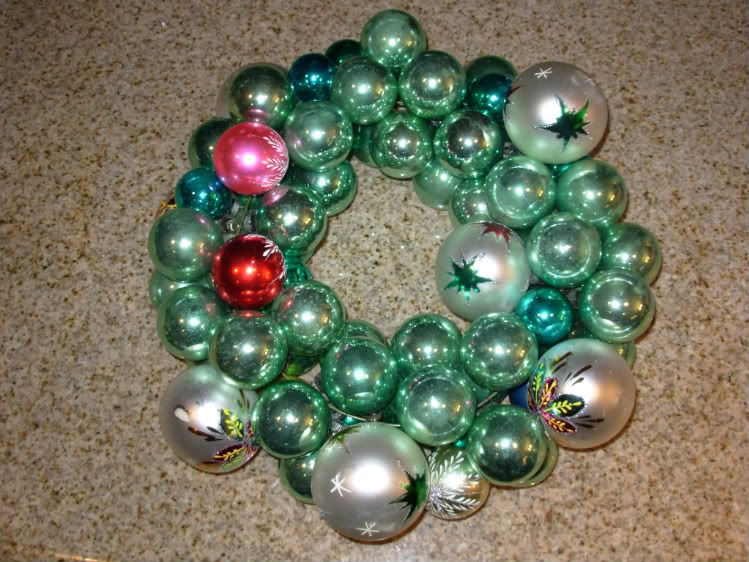 Here is my finished product:
I had this pink ribbon in the house, and the wreath has some pink in it, so I went for it.
Did you make a holiday wreath for your door this year?