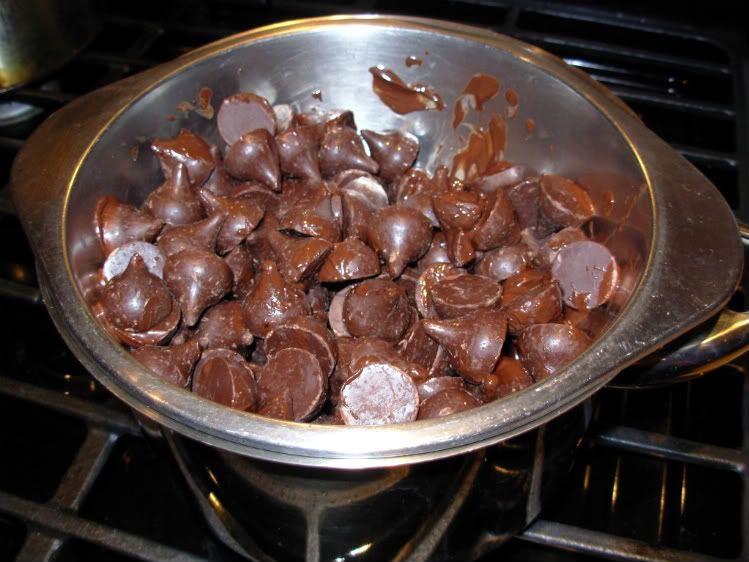 Melting chocolate in the double boiler.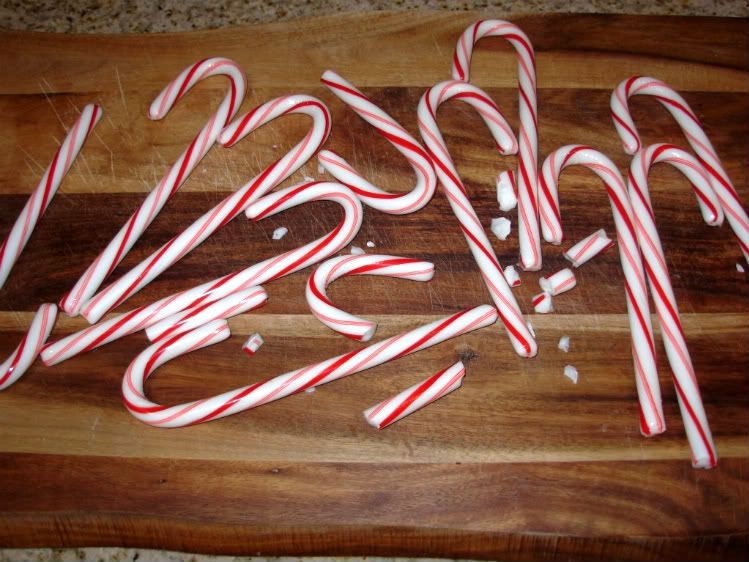 I used a meat tenderizier and a towel on the cutting board to break the candy canes down into little bitty pieces (next time I would put them in a Ziplock bag instead of using the towel).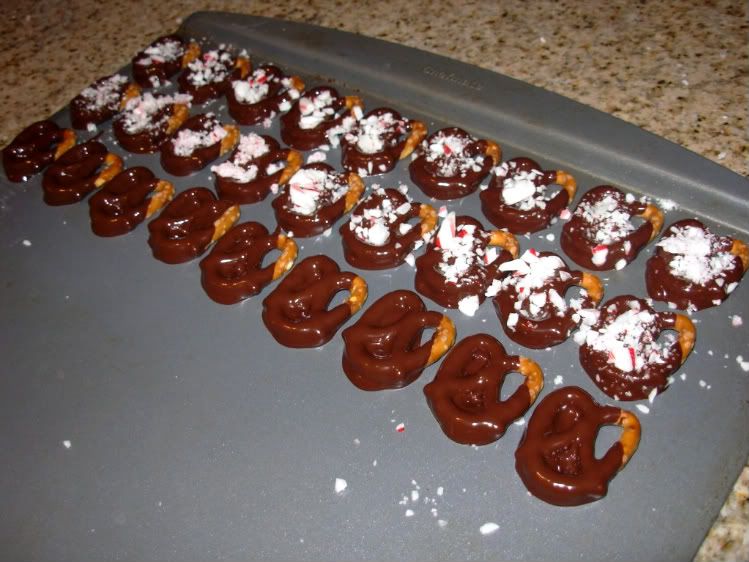 A cookie sheet full of pretzels hand-dipped in chocolate and sprinkled with peppermint bits.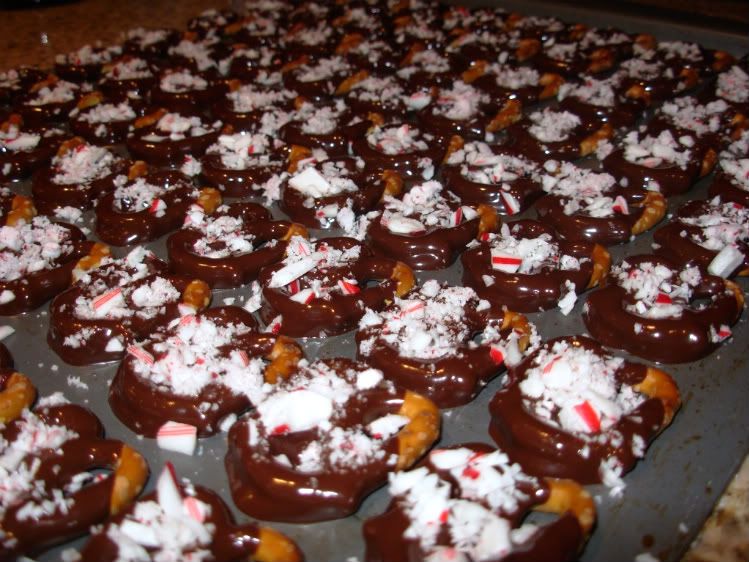 Fresh out of the fridge and ready to be packed up for the trip to my parents' house for Christmas!
I made these dark chocolate pepperment pretzels partly to put in my mom's stocking from Santa and partly to share with my family over the Christmas weekend. They are delicious, fun and easy to make!
What is your favorite Christmas treat to share with family and friends?