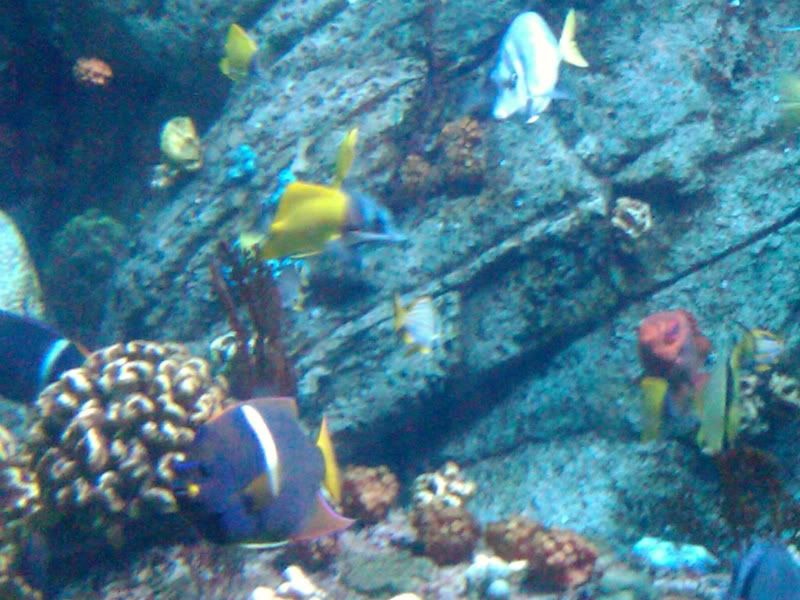 Jelly fish must be the ballet dancers of the ocean.
Cute little puffins.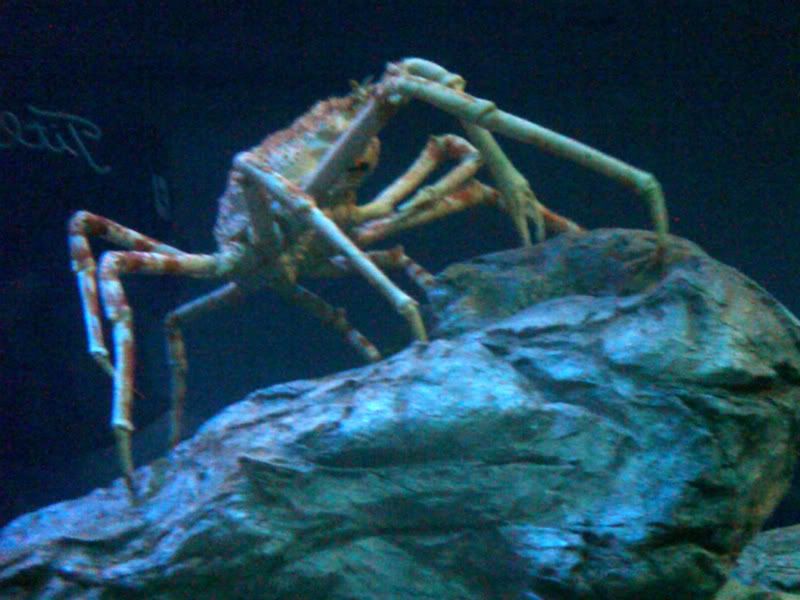 Giant spider crabs.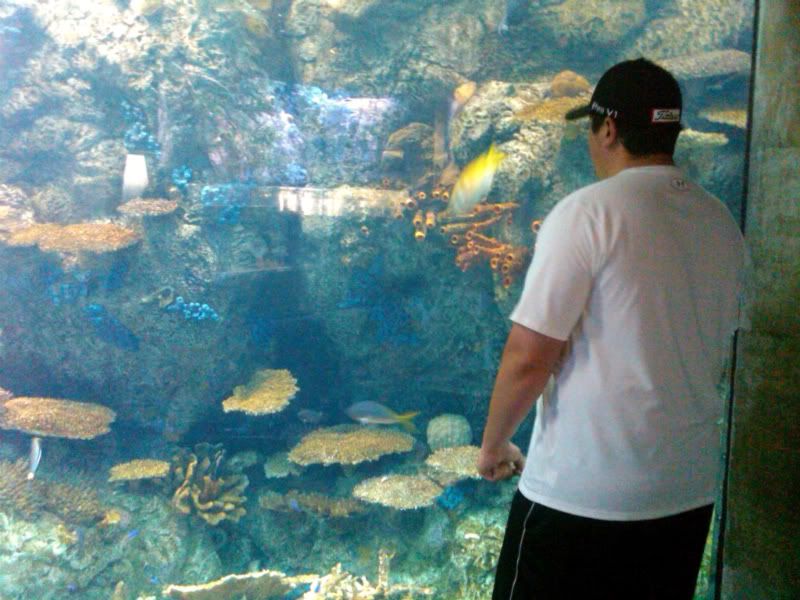 My hubby.
Can you spythe rockfish?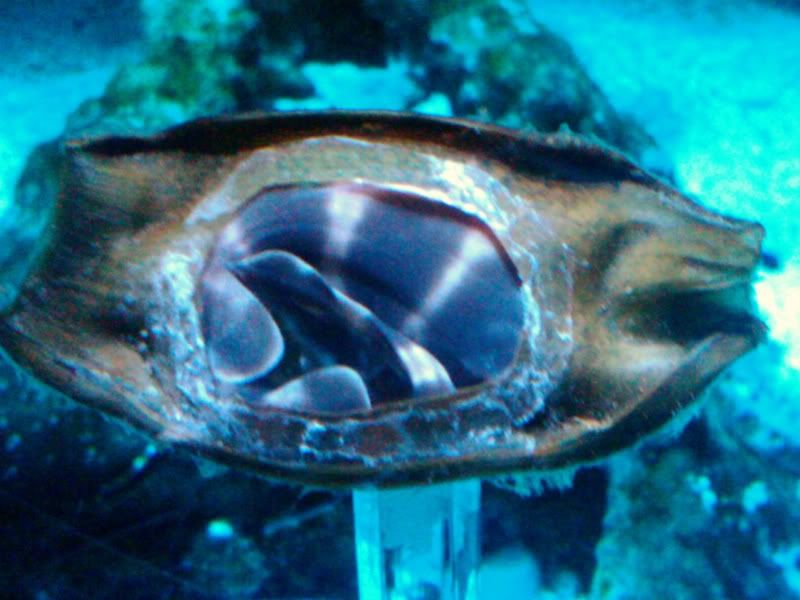 A baby shark pod--they cut part of it out and inserted a panel of clear plastic so that visitors can watch a shark embryo grow. Isn't that amazing?
Lionfish.
A zebra shark that looks more like a cheetah shark to me...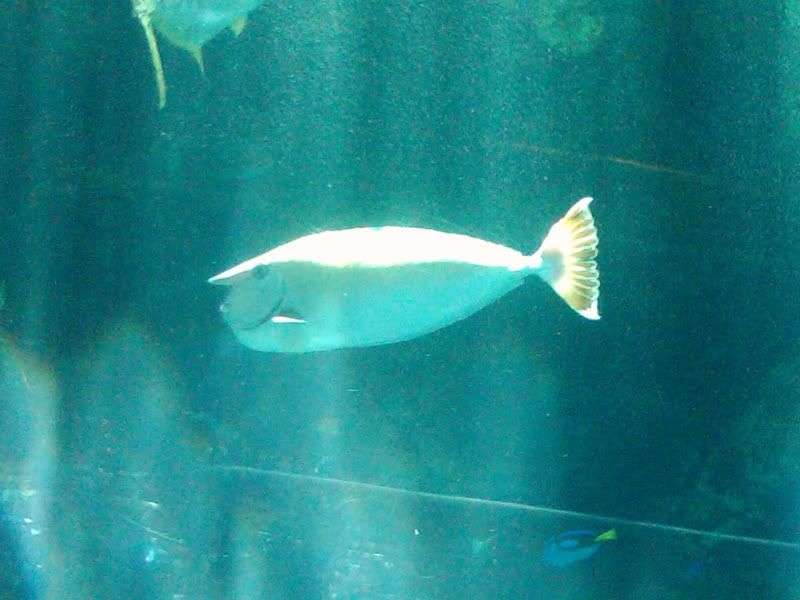 My favorite fish of the day.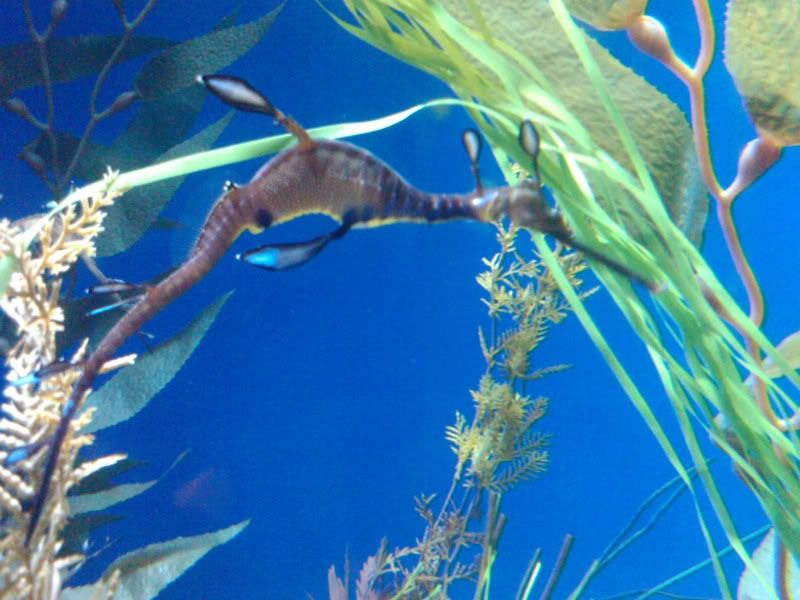 Sea dragon.
Last weekend we finally made it to the Aquarium of the Pacific, and I got to cross the first thing off of my
26 Before Twenty-Six List
! Justin loves tropical fish, and I was really excited to see the two new baby sea lions! I was amazed by all of the beautiful tanks and the detail that goes into replicating the natural environments of the different species.
P.S. Sorry for the BlackBerry photos--I switched handbags before we left and forgot my camera...