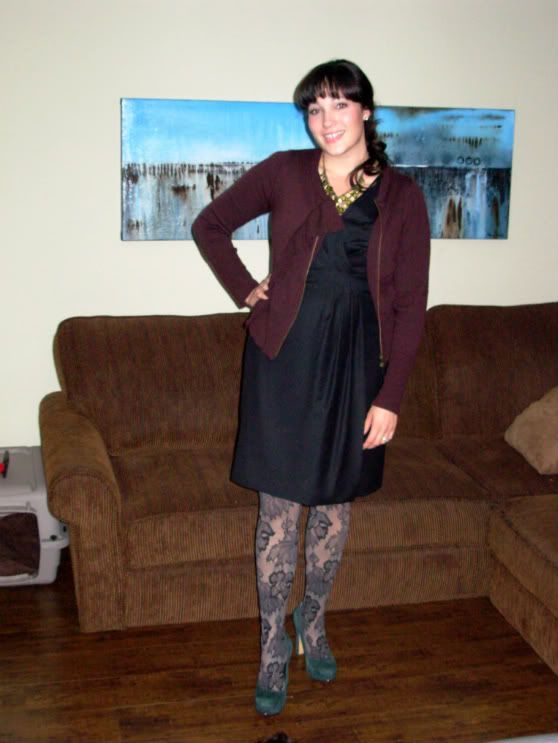 dress: j.crew; sweater: j.crew; tights: urban outfitters; shoes: nine west
I love these tights but I think this is the first time that I've worn them. Two people at work told me that at first glance they thought that I had gone out and gotten full leg tattoos. Hmm...not so sure that's the look that I'm going for...
Well, I've reached the half-way mark! I'm realizing that I need to work on accessorizing. So, that's what I'll focus on in my next 15 outfits! I also need to invest in some more versatile cardigans (after the 30 for 30 is over, of course...) to update my classic pieces.