I stole this idea from Martha Stewart a few years ago. This is by far my most anticipated craft project each fall, so much so that I don't even carve pumpkins anymore...
Here are all of the supplies that you'll need: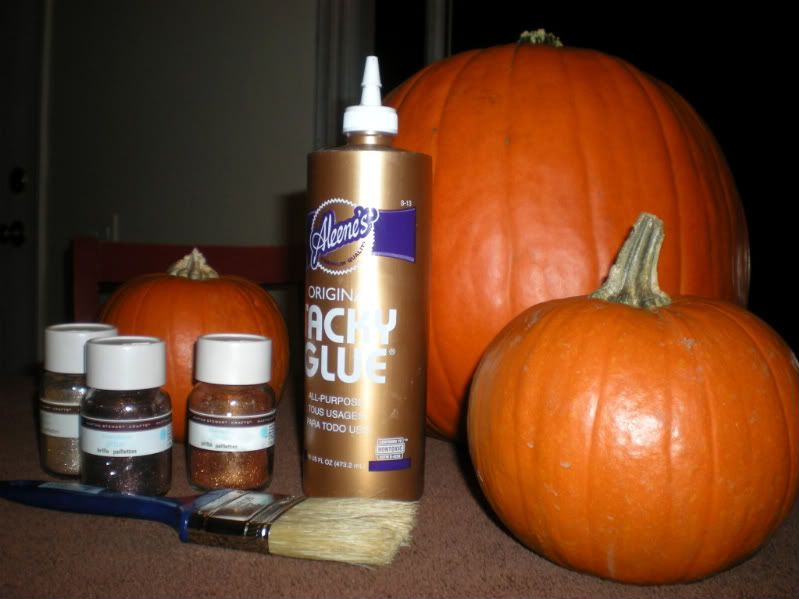 pumpkins, tacky glue, paint brush, glitter (I used
Martha Stewart Collection
fire opal, bronze, and brownstone), newspaper
STEP ONE.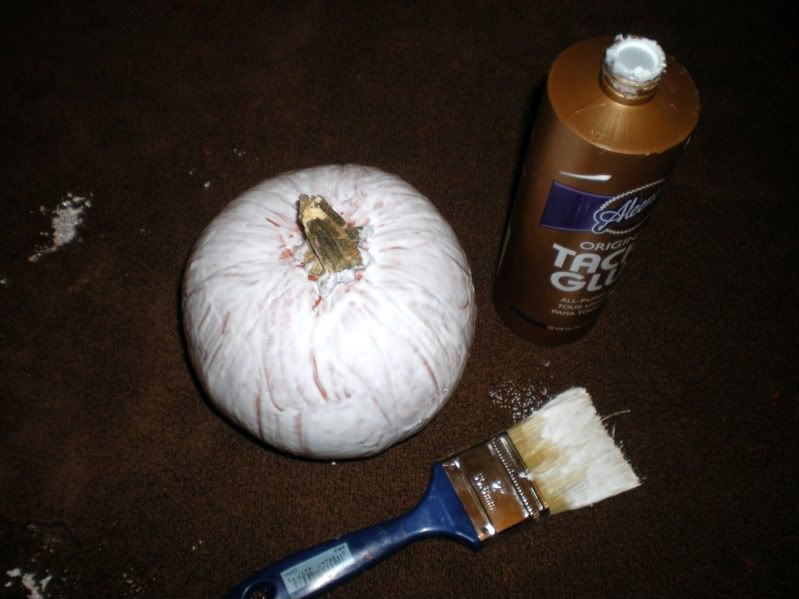 use the paint brush to cover the pumpkin with the tacky glue. be careful not to use too much or the paint and glitter will slowly drip down the side of the pumpkin as it dries.
STEP TWO.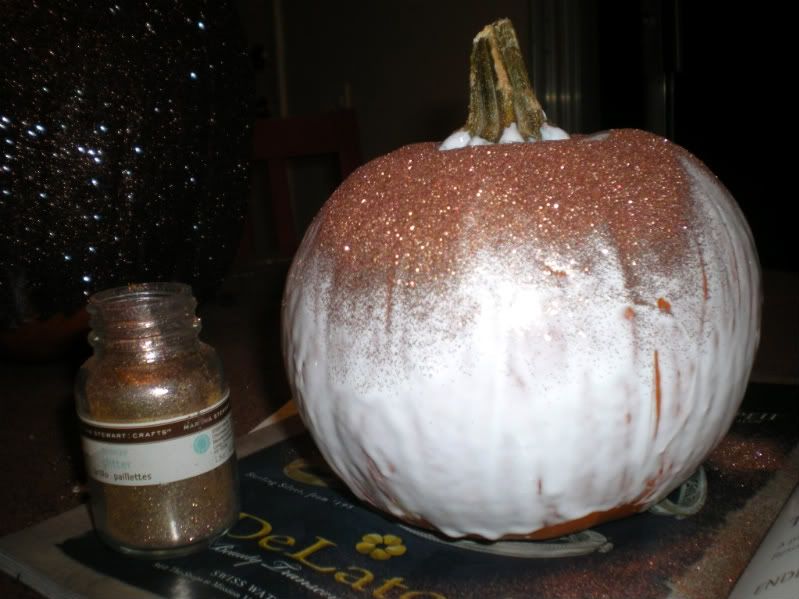 sprinkle the glitter over the glue-covered pumpkin. you will probably need someone to hold larger pumpkins for you on this step. shake off excess glitter and repeat as many times as necessary.
STEP THREE.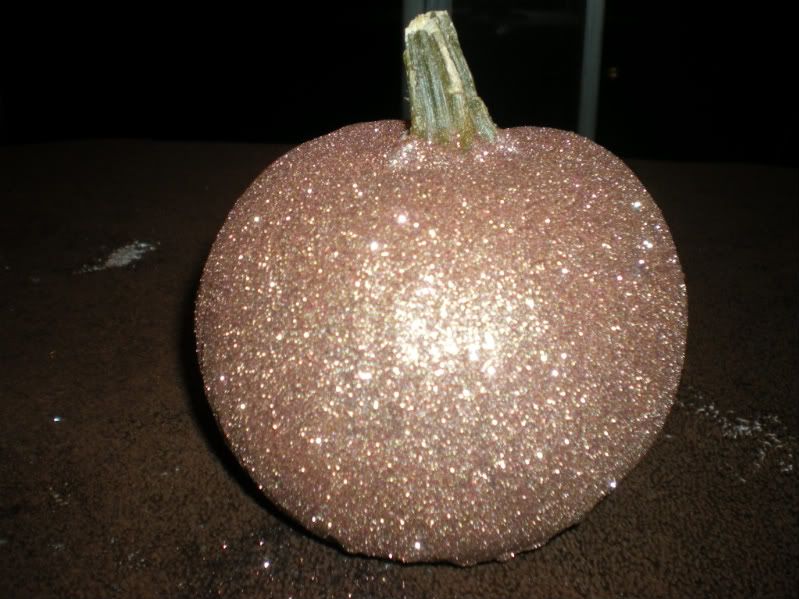 you're done!
Here's how I used mine: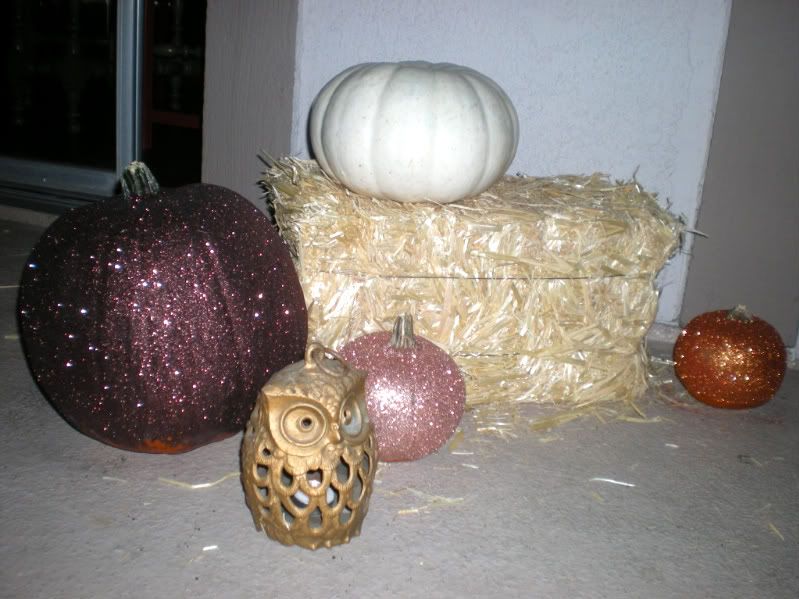 And here are the adorable jack-o-lantern string lights that I put up on the patio:
(please ignore the empty flower basket hanging in the background...)
If you make your own glitter pumpkins, post a link to your project in the comments section so I can see them!