As you know, Justin and I recently bought our first home--a 1,060 square ft condo with 3 bedrooms and 2 bathrooms. We love our little home--it is perfect for us and we are so thankful to have it. We've been going through and making little improvements (slowly but surely), and I thought I'd share it since that's what occupies a lot of my time and thought these days.
Here is our kitchen before we got our hands on it: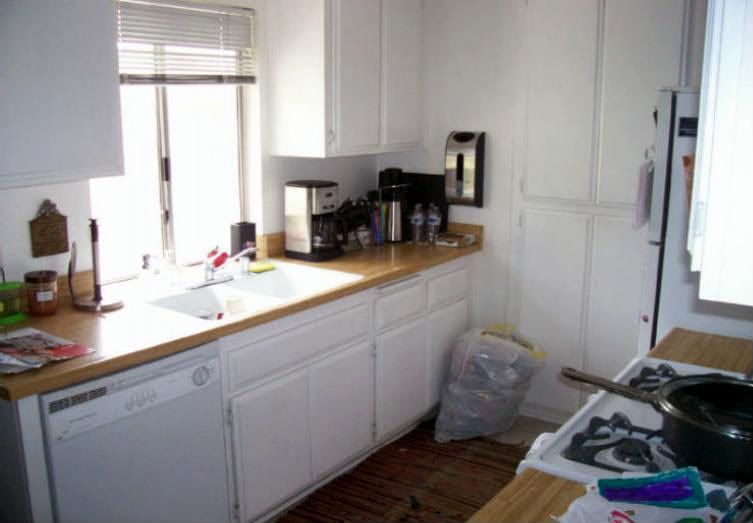 And here's what it looks like now: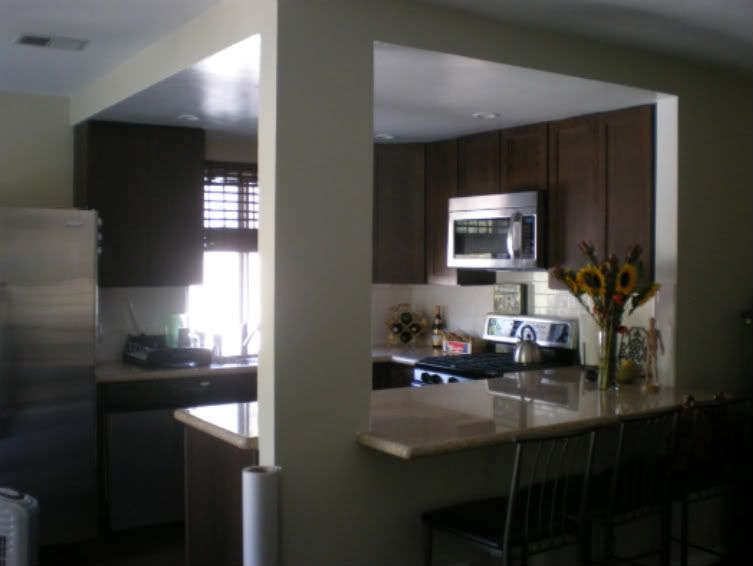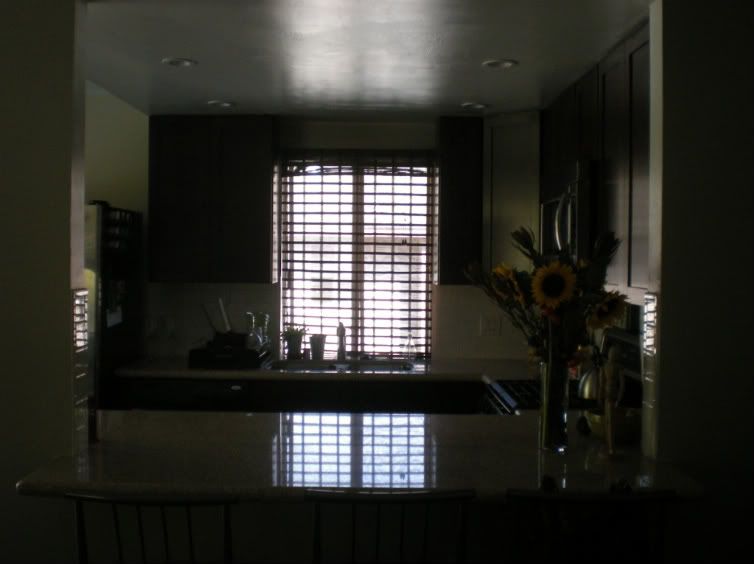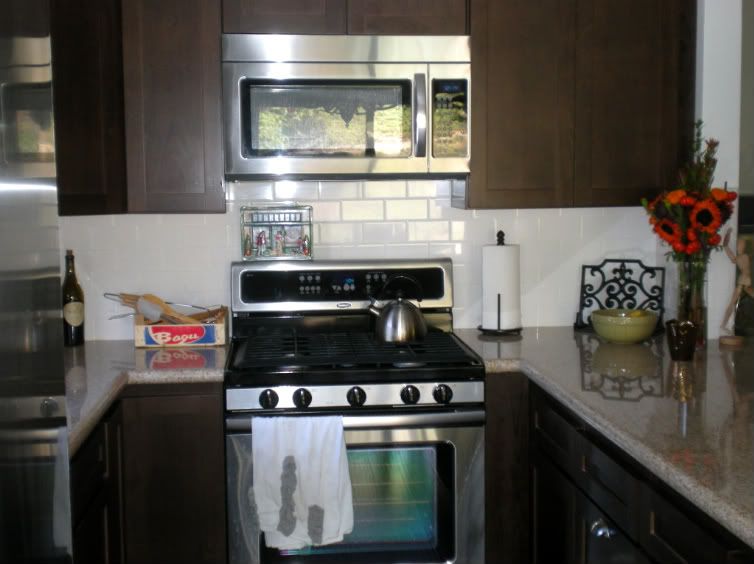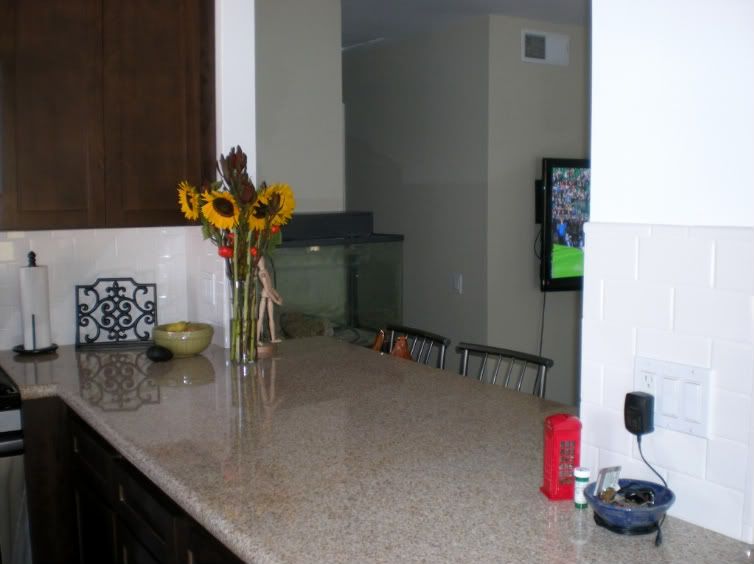 Much better, don't you think? I really love all of the extra cupboard and counter space that we were able to add. My mother-in-law spent a lot of time figuring out how to maximize the space that we had in the kitchen, and she did a great job!
And here are a few of my favorite things in the kitchen: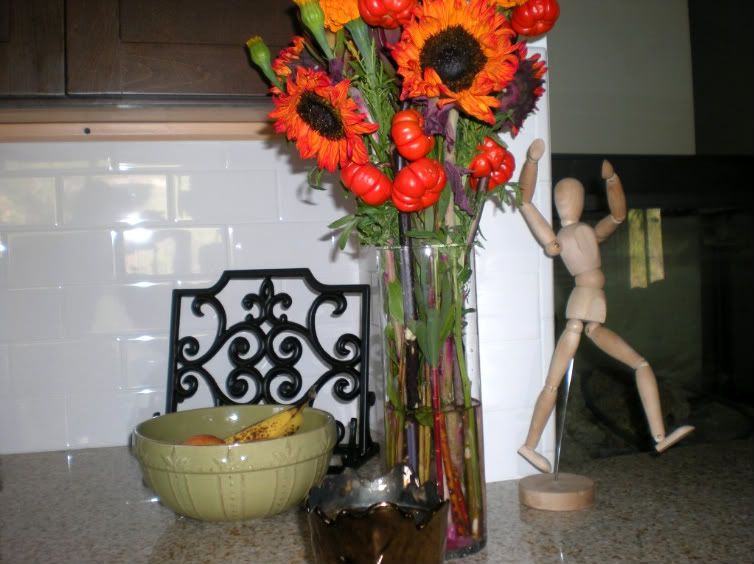 The fruitbowl: there's something about the way that it changes every week that I just love. It's my revolving still life. I also always keep fresh flowers from the farmers' market in my house, and I love the little art form that I bought from IKEA a few years ago. I love that people can't walk through the doors of our house without playing with it.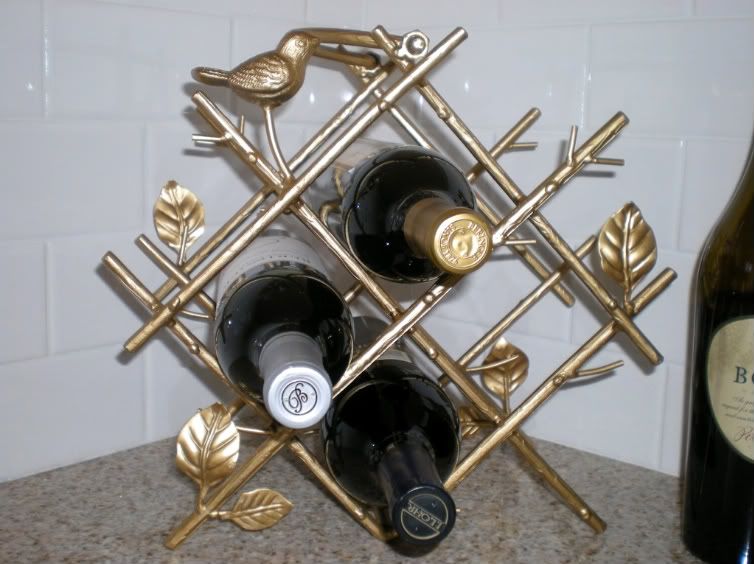 Wine rack.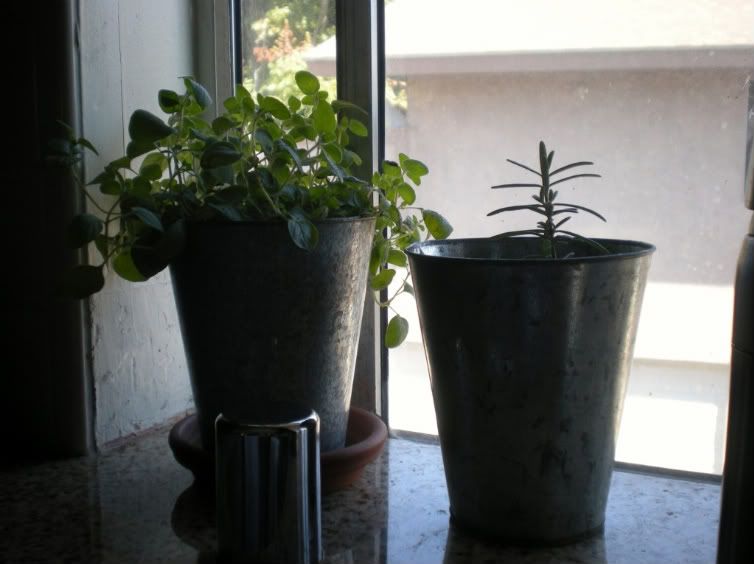 Being able to grow herbs in my kitchen window sill. Aren't those stainless steel pots great?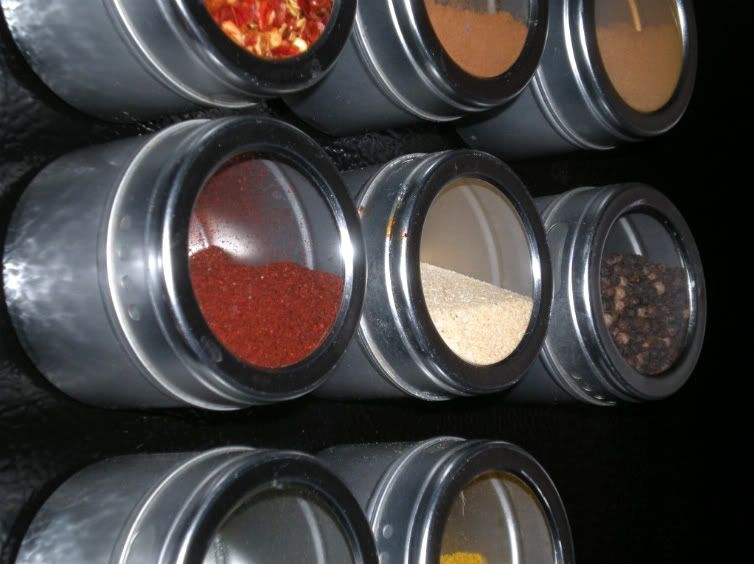 Magnetic spice rack. Adds some appropriate color and texture to the kitchen.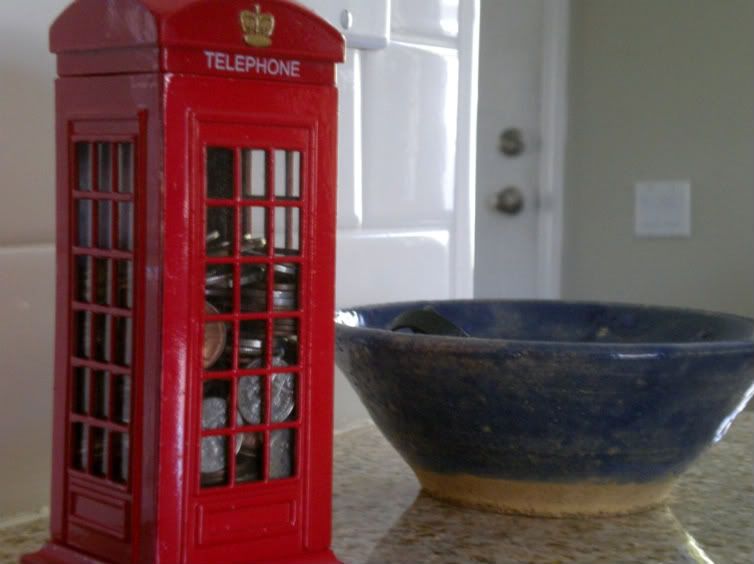 This little phone booth coin bank that I bought in a souvenir shop in Cambridge last year and a bowl that I made in an art class in junior high.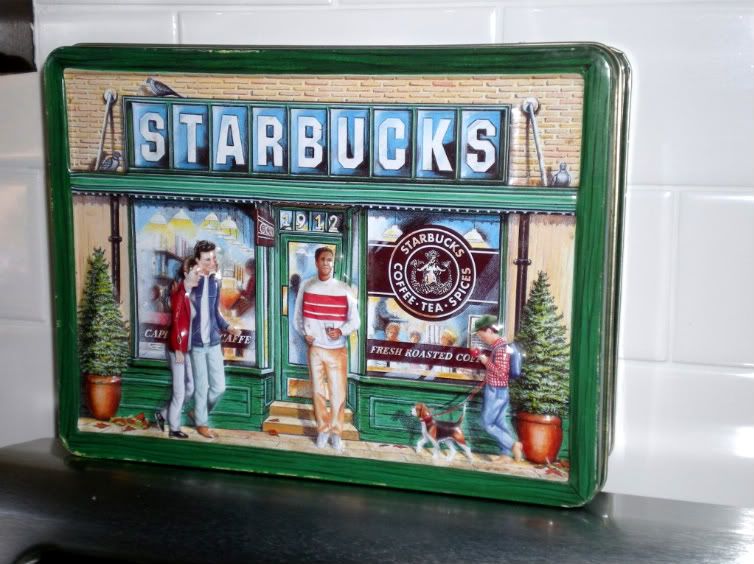 A Starbucks tin that my mother gave to me. It's the Pike Market store front.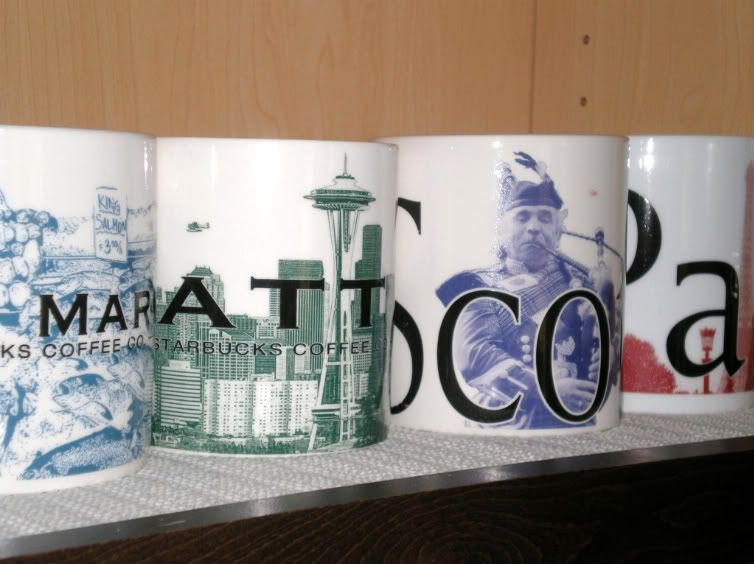 I'm not much of a collector, but I do collect these Starbucks mugs whenever I go anywhere. Aren't they fun? My friends have started to pick them up for me whenever they see them, too (my friend Jessie brought the Paris mug home from one of her many trips).
Well, that's all for now. I'll keep you all posted on updates as I continue to add and edit things in the kitchen. Stop by for a cup of coffee anytime. I can't promise much else, but we always have coffee in the pantry...
Even though this is probably the most finished room in our home, here's what it still needs:
finish painting cutout wall (Benjamin Moore Camouflage)
rug for sink area
replace missing piece of moulding
paint trim white
water glasses
flatware
serving dishes
utensil holder
wine glass storage
chalk board