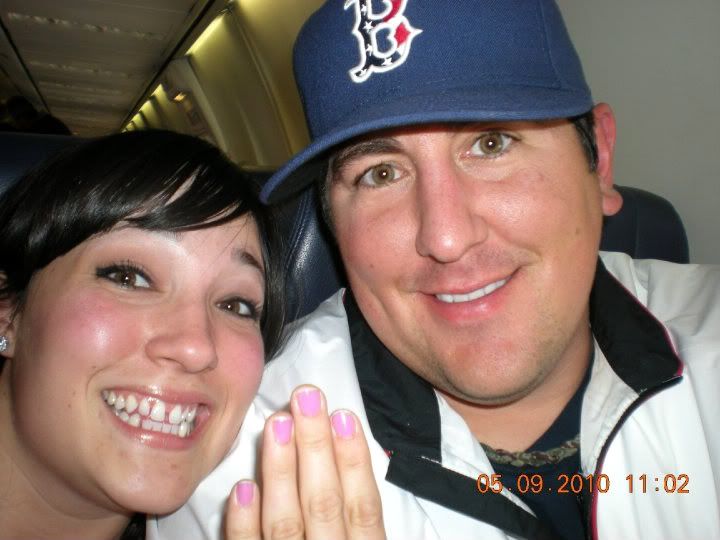 Justin asked me to marry him at the airport yesterday morning as we were getting ready to leave Boston! I couldn't be happier--I feel like the luckiest girl in the world.
Yes, we are terrible at taking pictures of ourselves, and we totally cut the ring out of this one. But, at least we both look happy : )
I'll post pictures from the rest of our trip this week!