We ventured out to Jamaica Plain to tour the Samuel Adams brewery (after I took us to the end of the line on the wrong train...). This was a lot of fun for me because my team and I did a project for Samuel Adams when I was in business school. We had so much fun working on the project--I really wish that they could have been there with us.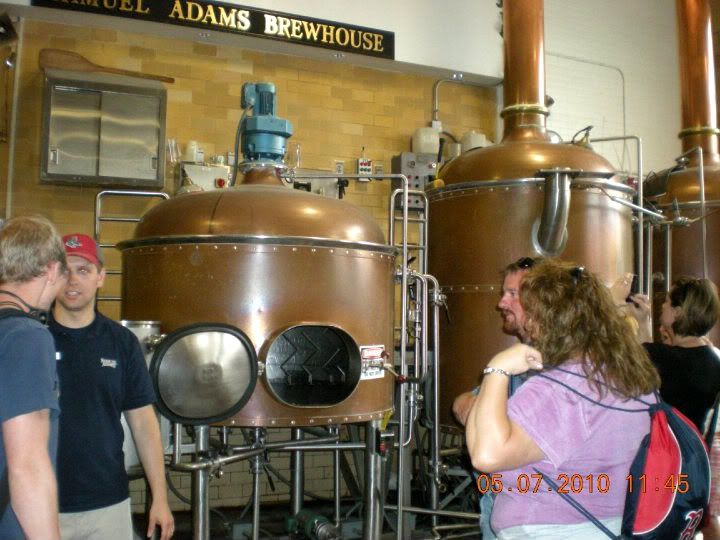 Where the beer making process begins.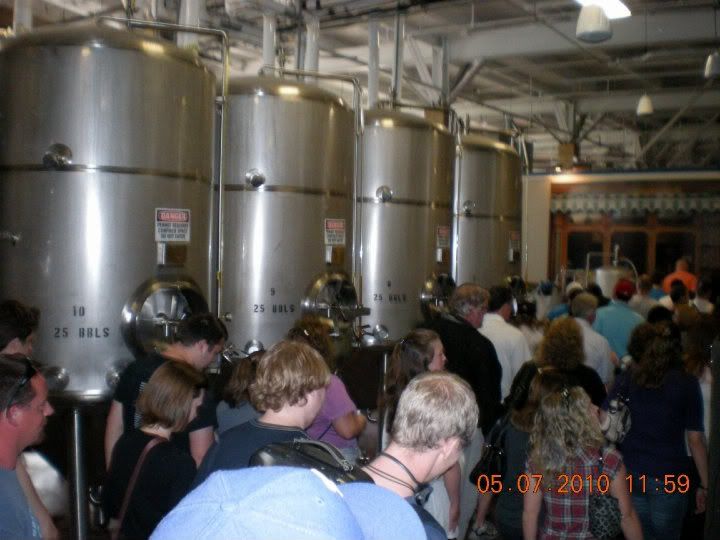 The capacity of this original brewery is tiny--about double the capacity seen here. Samuel Adams only brews about 2% of their total production in this brewery, and I believe that most of that is comprised of their specialty Utopias.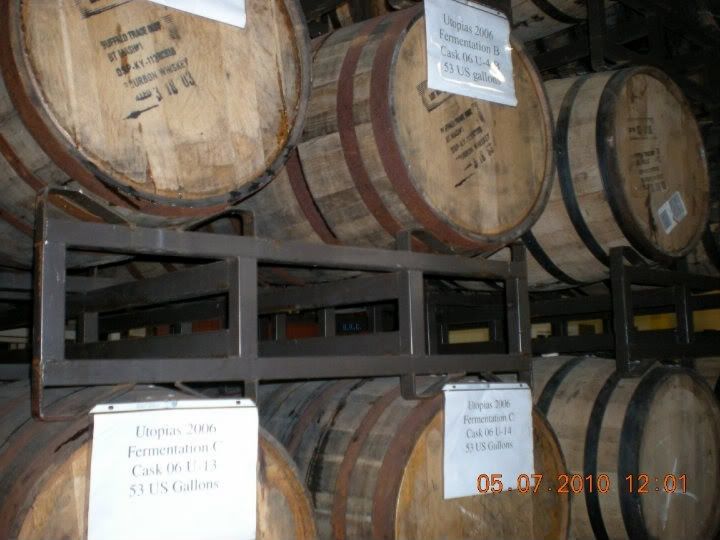 Some Utopia "experiments" fermenting.
End and best part of the tour--the tasting!