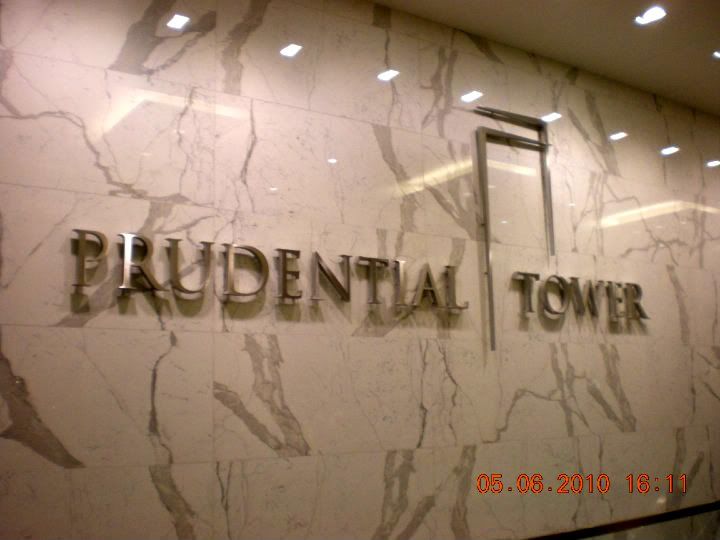 I loved this logo : )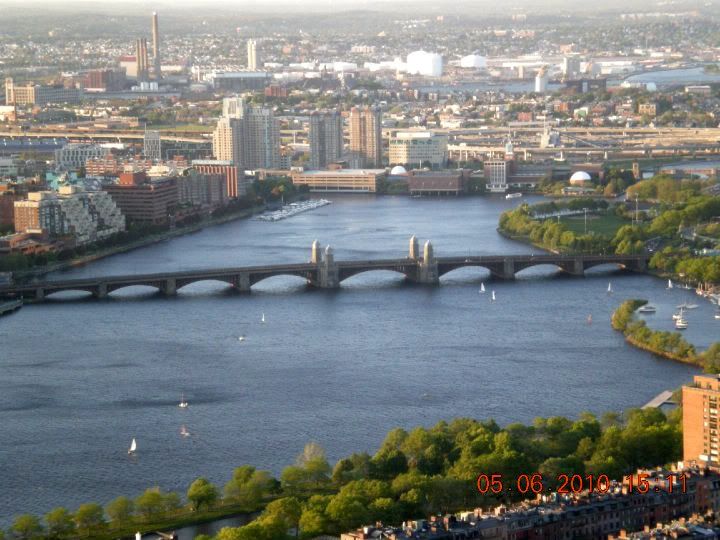 A view of the Charlestown River. You can see part of Boston's Emerald Necklace--a string of public parks designed by the same man who designed New York's Central Park.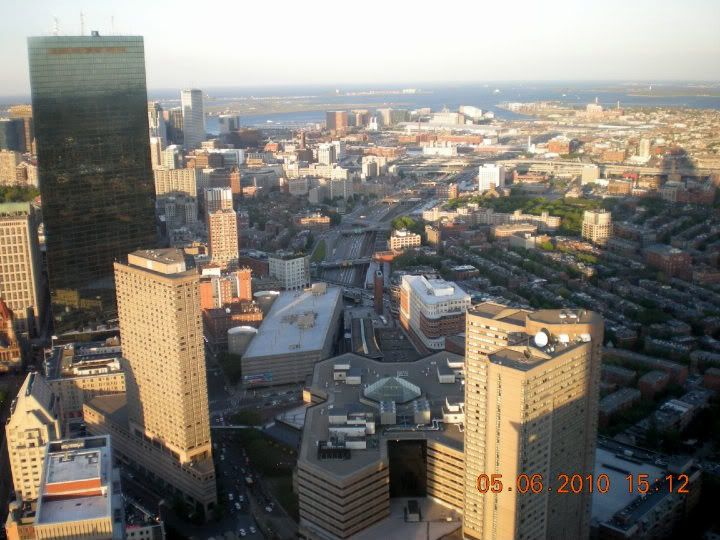 The Financial District.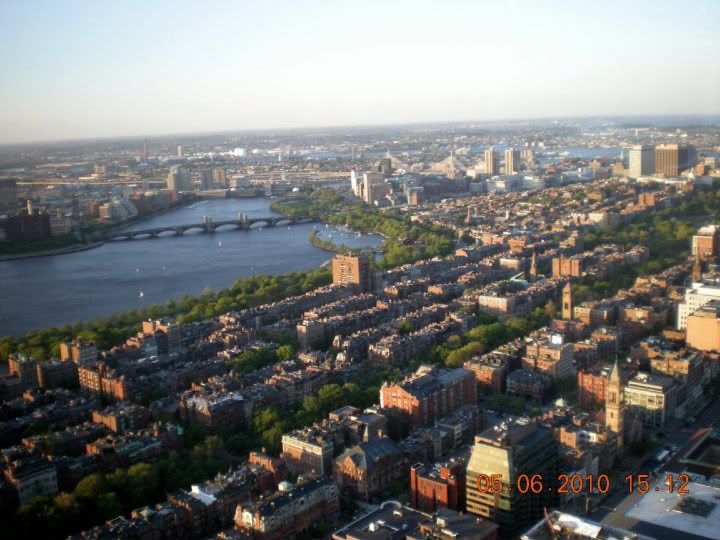 The Back Bay neighborhood.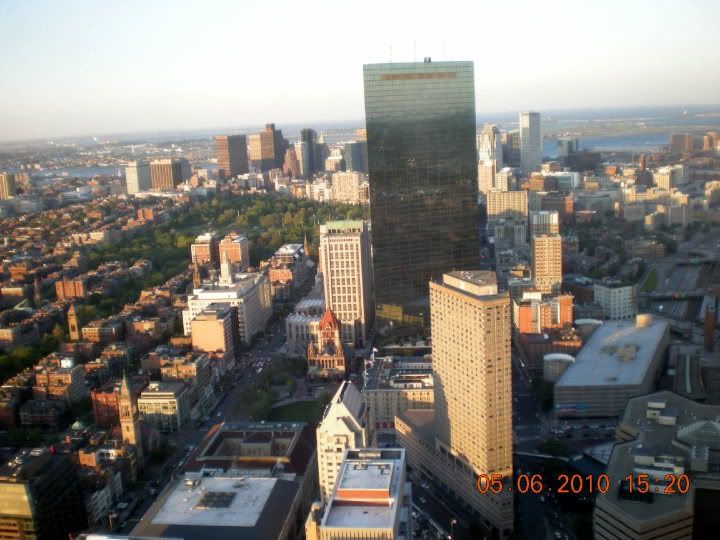 Trinity Church and the Boston Public Library--the very first public library! If you look really close on the street toward the bottom of the photo, you can see the yellow finish line for the Boston Marathon.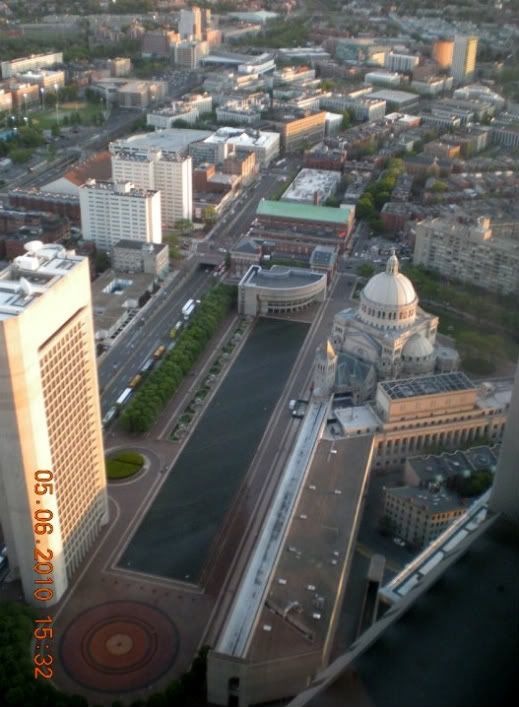 Church of Christian Science headquarters. The building toward the top with the green roof is home of the Boston Pops!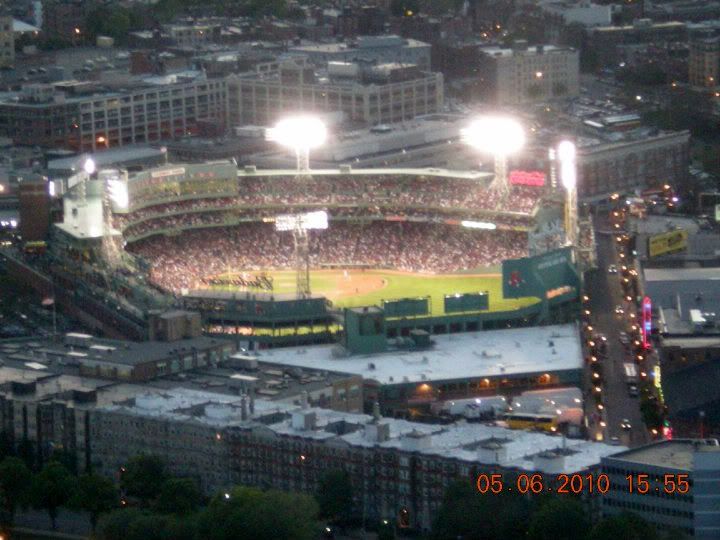 An amazing view of Fenway Park--Justin's first glimpse of it : )
City lights coming on as the sun sets.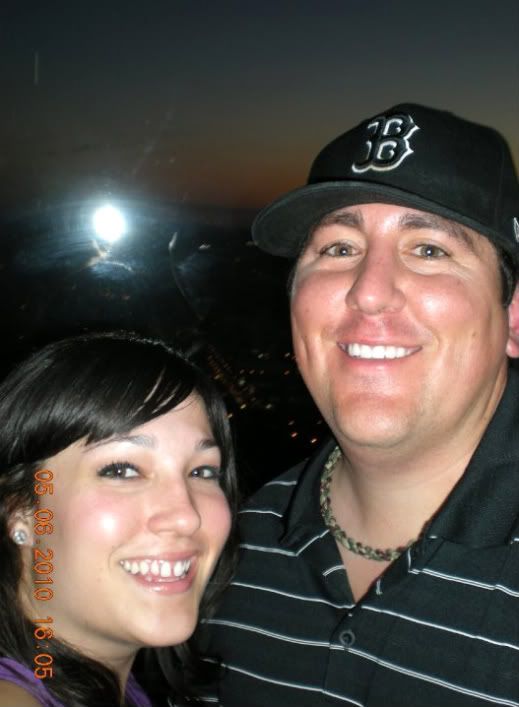 Justin & me. It was actually pretty romantic being up at the top of the Prudential Tower. We got to watch the sunset and then see the city lights come on--it was gorgeous.