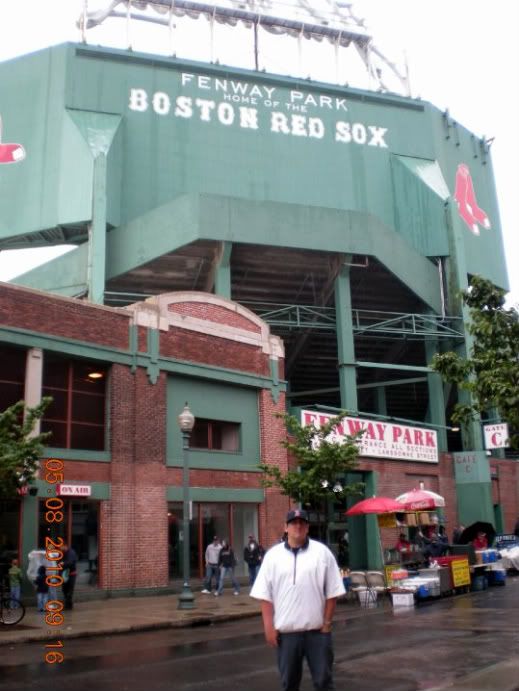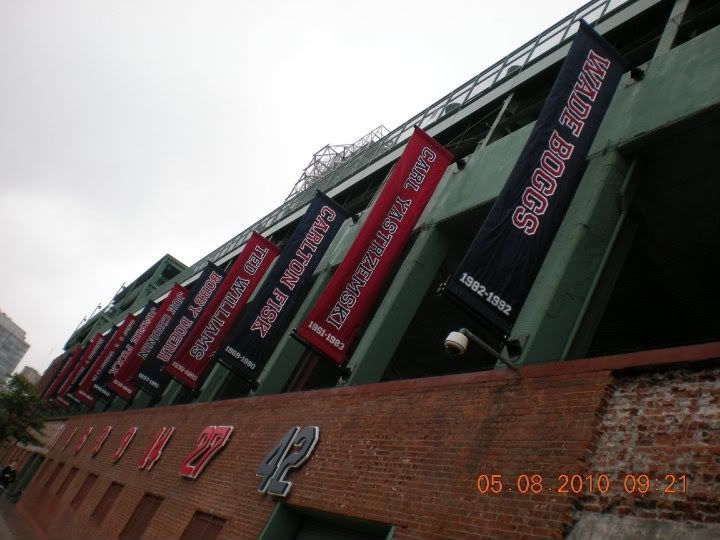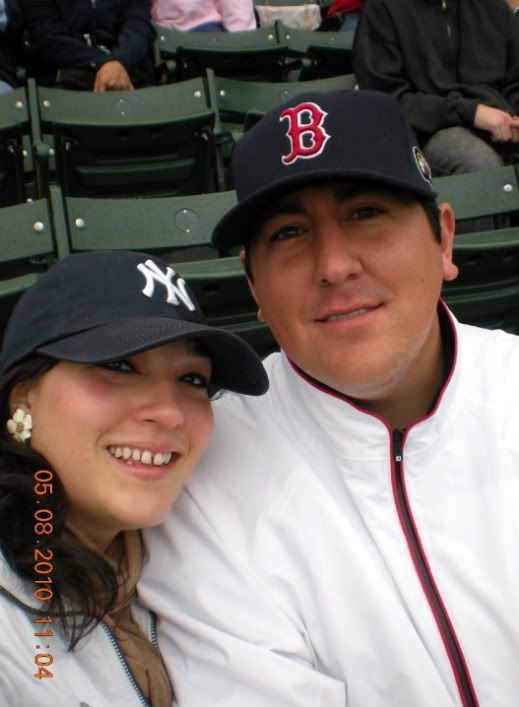 A Yankees fan and a Red Sox fan. Who would have ever thought?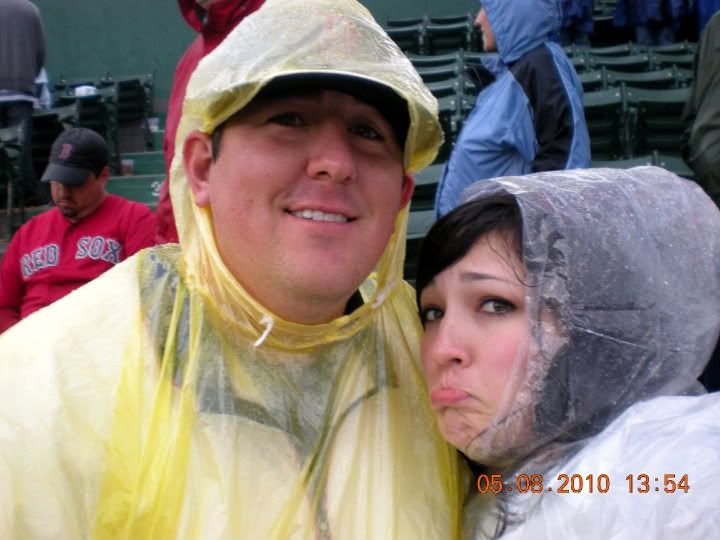 And in the middle of the 5th inning, it starte POURING rain and delayed the game for an hour. Fortunately, some nice guy a couple of rows in front of us had some extra ponchos with him and he let us have two.
Seeing the Yankees play the Red Sox in this ballpark was amazing. So far, Fenway is my second favorite. Justin and I had so much fun in Boston, and we have decided that our next East Coast trip will be to Pennsylvania for the Philly's and the Pirates! I will be in Benjamin Franklin heaven!