I'm feeling the need for a new, more casual handbag to carry this spring & summer. Since I've been carrying
this
non-stop since Christmas, I can't really go back to carrying fakey handbags. This
Kooba
bag that I found a couple of years ago immediately popped into my head: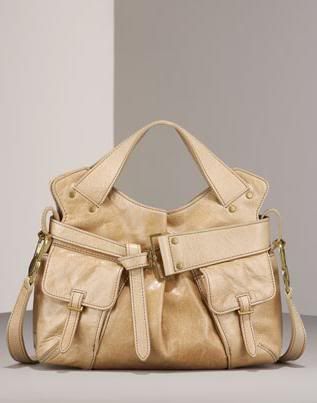 (via
purseinfo.com
)
But, of course, there are none for sale ANYWHERE! How is that even possible?
I started looking around, and I want something kind of classic, but still young (I am in my 20s, after all) and slightly edgy. I ran across the designer
Treesje
(whom I had never heard of before a couple of days ago) and I found these three bags which became my finalists:
I like the nude color of this one, and I love the lines and the zipper detailing. It's also a pretty good size, which is necessary on a day-to-day basis, and for my upcoming trip to Boston!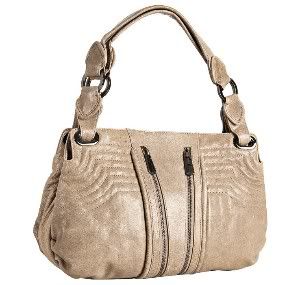 (via
kaboodle.com
)
I love the lilac shade of this handbag--it would be a nice addition to my mostly black wardrobe without being out of character. I also love the shape and the hardware.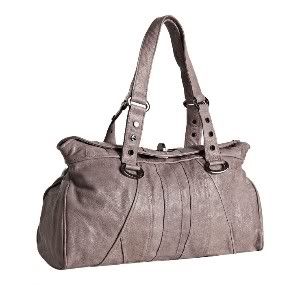 (via
kaboodle.com
)
And, this is my final choice. I LOVE the steely blue and the pintucking. I also like that it has a shoulder strap and the option to carry it by hand.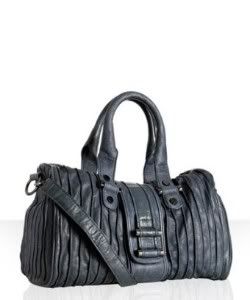 (via
kaboodle.com
)
Decisions, decisions...