It was a little cold for ice skating, so Justin & I decided to check out the Rembrandt etchings on display at the Nevada Museum of Art. It was a great exhibit--it's amazing that he was able to create so many images and so much dimension with just a collection of tiny lines.
(via masterworksfineart.com)
While the Rembrandt etchings were impressive, my favorite exhibit was a collection of industrial photographs by Bernd & Hilla Becher. I love how arranging the photographs in a grid allowed me to examine the different lines and see the beauty in the functional: water towers, gas tanks, pitheads, industrial buildings, etc.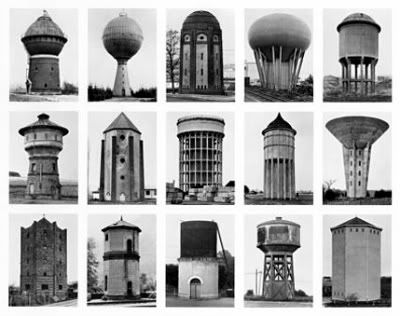 (via Collections and Archives as Creative Practice)
I also enjoyed an ongoing exhibit at the NMA titled "The Work Ethic in American Art." It is a collection of paintings featuring laborers, work environments, and workers at rest. My favorite works of literature depict everyday American life, so it was no surprise to me that I enjoyed these paintings as much as I did. I particularly loved on work titled "The Logger" and I can't remember the name of the artist.

(via askart.com)