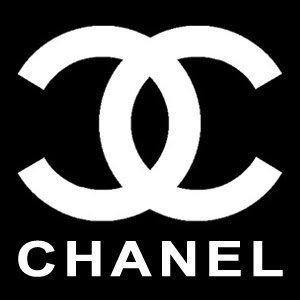 Since its earliest days, the House of Chanel has had a reputation for being innovative, cutting edge, and taking risks. In 2005, Chanel continued that tradition when they introduced a viral movie commercial starring Nicole Kidman. While many luxury brands turn their noses at viral and social media marketing, Chanel decided to take a chance and do what they do best—put out a beautiful and superior product.
The 2005 mini-film commercial was directed by Baz Luhrmann (director of Moulin Rouge) and starred Nicole Kidman. With this commercial, Chanel sought to reposition their classic Chanel No. 5 perfume by making it appeal to a younger generation of American consumers. The perfume had previously had the stigma of being their grandmother's scent rather than one they would purchase and sport themselves. The commercial features a forbidden love story between a glamorous runaway movie star and a man clearly below her social status. "Most modern consumers associated the fragrance with the romantic lifestyle of mid-century France", so the commercial was set in New York which I imagine was meant to play off of the popularity of the show Sex and the City with young American women. Collectively, this video has received over 2 million views and over 1000 comments. Chanel notes that the perfume continues to be their biggest money-maker in the fragrance world.
Considering the 2005 Nicole Kidman commercial a success, Chanel decided to create a second cinematic commercial spot in 2007 to launch their modern perfume Chanel Mademoiselle. The goal was to launch this perfume without interfering with the target markets established for Chanel No. 5. The commercial features Keira Knightly as a modern representation of Coco Chanel. The spot incorporates various historical elements associated with the House of Chanel: "the men's shirt, the classic hat, the famed mirrors of Chanel's Paris apartment, the camellias woven into a bracelet; all with a touch of elegance, sophistication and romance." While not as successful as the previous video, the Keira Knightly commercial still received over half a million hits, and generated a great deal of buzz on blogs. The print ads associated with this video actually received more attention than the video.
Earlier this year, Chanel took yet another venture into cinematic commercials and viral marketing. This film was once again associated with Chanel No. 5, only this time, the goal was to reach the entire international community while creating hype for the upcoming release of the movie Coco Before Chanel. This video stars the popular French movie star Audrey Tatou and is directed by Jean-Pierre Jeunet (director of Amelie). This film, while lacking many of the traditional codes of the brand, strongly carries the message of romance for Chanel No. 5. Of the three, this commercial appealed most to me as it features an independent young woman who is traveling alone, and manages to seduce a fellow traveler with her Chanel No. 5. I love the mix of independence and fate as the two travelers see each other from a distance too far to connect, then finally they do meet up in the train station. I feel that this commercial epitomizes what the House of Chanel and Coco Chanel stand for and wish to convey—romance for the independent woman. Current metrics for this commercial show that it has had over 200,000 views on YouTube, and it has generated a huge buzz in the fashion blogging world.